$45.00
NZD
Category: Architecture
The Sustainable House Handbook is your comprehensive guide to building an affordable, eco-friendly and energy- plus water-efficient green home for the future. In this book, sustainability expert and Gardening Australia presenter Josh Byrne takes takes readers through the process of planning a 10-Star ra ted high-performance home according to the Australian Nationwide House Energy Rating Scheme (NatHERS), and outlines how it is possible to build with conventional materials, in an accessible and cost-effective way.   Josh shows how to create a family home that is comfortable year-round, without the need for air conditioning or additional heating, how to integrate solar power to cover household needs, and how to reduce water usage by integrating rainwater tanks and greywater recycling systems. He also discusses how to cleverly incorporate organic food production in the garden while maintaining a highly attractive space that improves health and wellbeing.   Illustrated throughout with photos, plans, charts, diagrams and useful statistics and measurements, The Sustainable House Handbook is an accessible, easy-to-follow resource for anyone planning their dream house, or thinking about how to live more sustainably. ...Show more
$35.00
NZD
Category: Architecture | Series: The\Short Story Of Ser.
The Short Story of Architecture is a new and innovative guide to the subject of architecture that explores 50 key buildings, from the Great Pyramids to high-tech, sustainable skyscrapers. Accessible and concise, the book links the 50 key works to the most important architectural materials, elements and styles, giving readers all the tools they need to understand and appreciate the built world. ...Show more
$19.00
NZD
Category: Sale Book | Reading Level: near fine
Many of us dream of having a life free from rent, mortgages and utility bills and for some this dream is being achieved by living in a tiny house. Small, compact buildings offer an appealing way to live more sustainably, providing smart, energy-efficient housing at low cost; a route to escaping the fina ncial shackles of long-term debt. Living Big in a Tiny House celebrates the diversity of tiny houses, and explores many of the innovative living solutions that tiny house-builders have developed in response to the challenges of smaller spaces. The author, Bryce Langston, has a significant international following through his YouTube channel, and devotes himself full-time to meeting tiny-house owners and discovering their stories. This book provides a fascinating look into the rapidly growing tiny-house movement, details the author¿s own tiny-house journey and showcases 40 innovative small-space dwellings from across the US, Canada, Japan, Australia and New Zealand. It is a must-have for anyone interested in living well with less, as well as an invaluable source of ideas for builders, designers, and aspiring tiny-house owners. ...Show more
$70.00
NZD
Category: Architecture
A breathtaking survey of contemporary homes, each with a deep connection to the landscapes and vistas of the mountains Whether snow-capped, rocky, or covered with verdant forest, the sublime wilderness of mountains has inspired humans for millennia. Offering respite from urban living and a profound con nection to nature, mountain landscapes also present unique challenges that have resulted in innovative, resourceful, and beautiful residential architecture. Living in the Mountains is the definitive global tour, showcasing the finest examples of architect-designed homes, whether furnished with impressive views, offering protection from harsh environments, or simply reveling in their extraordinary altitude. ...Show more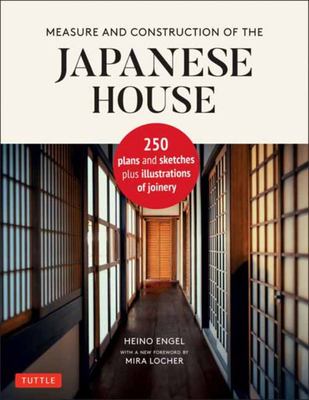 $28.00
NZD
Category: Architecture
A remarkable classic work on traditional Japanese architecture, and how the style and features can serve as a model for contemporary residential buildings. With incredible detail (as well as numerous architectural plans and drawings), author and architect Heino Engel describes everything from room funct ions and the flexibility of partitions to the influence of human anatomy on Japanese units of measure. Rather than exploring why the traditional Japanese house is built the way it is, Engel delves into the practical information: what the Japanese house is and how it is built.This book is not simply a description of the features of the Japanese house, but "an invitation to probe the possibilities of utilising this architectural achievement of the Japanese…in modern living and building," according to the author, who further believes that the unique details of the Japanese house are better suited as a pattern for contemporary housing than any other form of residential structure.With a new foreword by architect and professor Mira Locher, Fellow of the American Institute of Architects, this updated hardcover edition brings this popular work to modern readers — in hopes that they may find ideas to adopt into their own home. ...Show more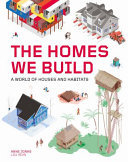 $35.00
NZD
Category: Architecture
Adapting themselves to all kinds of landscapes and climates, humans have used their architectural ingeniousness to build amazing dwellings: find them here, from houses on stilts and igloos, to tree houses and skyscrapers.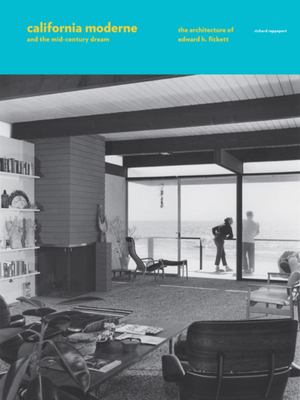 $49.00
NZD
Category: Sale Book
A dazzling presentation of the mid-century modern California style, offering a fresh perspective on the work of this influential yet widely unknown figure.
$45.00
NZD
Category: Architecture
Lose yourself in the vast sewer networks that lie beneath the world's great cities - past and present. Let detailed archival plans, maps and photographs guide you through these subterranean labyrinths - previously accessible only to their builders, engineers and, perhaps, the odd rogue explorer. This ex ecrable exploration traces the evolution of waste management from the ingenious infra-structures of the ancient world to the seeping cesspits and festering open sewers of the medieval period. It investigates and celebrates the work of the civil engineers whose pioneering integrated sewer systems brought to a close the devastating cholera epidemics of the mid-19th century and continue to serve a vastly increased population today. And let's not forget those giant fatbergs clogging our underground arteries, or the storm-surge super-structures of tomorrow. ...Show more
$80.00
NZD
Category: Architecture
Courtyards have long played an important function in residential design, regulating light, shade, and the use of space. With centuries of tradition as inspiration, contemporary architects are now realizing courtyard living afresh. This lavish survey of twenty-five residences across the Asia-Pacific reg ion features homes from Australia, Taiwan, Malaysia, Indonesia, Thailand, the Philippines, Singapore, India, Vietnam, and Sri Lanka. Structured by courtyard function, the book's five chapters--on privacy; social spaces; sightlines; air, light, and shade; and blending boundaries--are richly illustrated with photography and architectural sketches that reveal the position of the courtyard within the floor plan. Showcasing the unique lifestyle opportunities afforded by contemporary courtyard design, this is an inspirational resource for anyone interested in indoor-outdoor living. ...Show more
$45.00
NZD
Category: Architecture
Many 'model' cities, both imagined and physical, have existed throughout history; from the ideal cities of the Renaissance, Urbino, Pienza and Ferrara, to modernist utopias, such as Brasília or Chandigarh. North Korea's Pyongyang, however, is arguably unique. Entirely rebuilt following the Korean War (1 950-53), the city was planned and fully implemented to model a single ideological vision - a guide for an entire state. As a result, the urban fabric of Pyongyang displays an extraordinary architectural cohesion and narrative, artfully captured in the pages of this book. In recent years, many of Pyongyang's buildings have been redeveloped to remove interior features or to render façades unrecognizable. From the city's monumental axes to its symbolic sports halls and experimental housing concepts, this timely book offers comprehensive visual access to Pyongyang's restricted buildings, which still preserve the DPRK's original vision for a city designed 'for the people'. Often kitsch, colourful and dramatic, Pyongyang's architecture can be reminiscent of the aesthetic of a Wes Anderson film, where it is difficult to distinguish between reality and theatre. Reflecting a culture that has carefully crafted its own narrative, the backdrop of each photograph has been replaced with a colour gradient, evoking the idealized pastel skies of the country's propaganda posters. ...Show more
$49.00
NZD
Category: Sale Book
The Northern art of life has become a role model for a meaningful work-life balance. Entrepreneurs, designers, and artists are the central figures who influence every- thing from crime fiction to interior design and furniture, to outdoors activities and attitudes toward nature, to craft beer and fashion . Nordic countries have almost closed the gender gap to achieve equal numbers of men and women in education and the economy. Living in the Nordic countries guarantees a good life, way beyond the con- cepts of lagom and hygge. Nothern Comfort shows where this way of life comes from, profiling interior designers, photographers, and experts to give compelling insights into the "happiest people in the world." ...Show more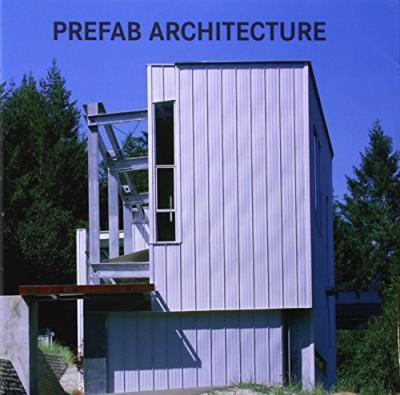 $30.00
NZD
Category: Architecture
Dieser Band zeigt herausragende Beispiele von Privathäusern in Fertigbauweise. Es wird deutlich, dass beim Fertighaus ein besserer Überblick über den Bauprozess, eine Reduzierung der Kosten und eine bessere Anpassung an die Umgebung erreicht werden kann. Mit 500 Illustrationen, Plänen und Zeichnungen ze igt das Buch die effektivsten Lösungen des zeitgenössischen Fertigbaus und belegt, dass Hausbau ökonomischer und ökologischer gestaltet werden kann.  ...Show more