$15.00
NZD
Category: Classics | Series: The\Little Book Of... Ser.
The wit and wisdom of Wonderland in one handy companion. From the indisputable logic of Tweedledum to the nonsensical riddles posed by the Mad Hatter, the witty rejoinders of the Red Queen to the strange wisdom of the Cheshire Cat, there is no denying that Lewis Carroll's most famous works, Alice's Adv entures in Wonderland and its sequel, Through the Looking-Glass, contain some of the most quotable lines ever written in the English language. The Little Book of Alice houses the very best of these under one roof, showcasing not only the most recognisable bon mots of Wonderland, but the hidden depths and deeper meanings to be found within even the most innocuous turns of phrase. 'I could tell you my adventures - beginning from this morning,' said Alice a little timidly, 'but it's no use going back to yesterday, because I was a different person then.' Alice, Alice's Adventures in Wonderland. Alice laughed. 'There's no use trying,' she said: 'one can't believe impossible things.' 'I daresay you haven't had much practice,' said the Queen. 'When I was your age, I always did it for half-an-hour a day. Why, sometimes I've believed as many as six impossible things before breakfast...' White Queen, Through the Looking-Glass. ...Show more
$10.00
NZD
Category: Classics
A delightfully illustrated version of Sunzi's classic The Art of War by bestselling cartoonist C. C. TsaiC. C. Tsai is one of Asia's most popular cartoonists, and his editions of the Chinese classics have sold more than 40 million copies in over twenty languages. This volume presents Tsai's delightful g raphic adaptation of Sunzi's Art of War, the most profound book on warfare and strategy ever written--a work that continues to be read as a handbook for success not just by military commanders but also by leaders in politics, business, and many other fields.Conceived by a Chinese warrior-philosopher some 2,500 years ago, The Art of War speaks to those aspiring to rise through the ranks and help build successful countries. How can that goal best be achieved, and what is the role of warfare, if any, in the process? What are the powers and limits of the general in command? How can you win without going to war? Sunzi's answers to these and other questions are brought to life as never before by Tsai's brilliant cartoons, which show Sunzi fighting on dangerous ground, launching a surprise attack, spying on his enemies, and much more.A marvelously rich introduction to a timeless classic, this book also features a foreword by Lawrence Freedman, one of the world's leading authorities on military strategy, which illuminates how The Art of War has influenced Western strategic thought. In addition, Sunzi's original Chinese text is artfully presented in narrow sidebars on each page, enriching the books for readers and students of Chinese without distracting from the self-contained English-language cartoons. The text is skillfully translated by Brian Bruya, who also provides an introduction. ...Show more
$10.00
NZD
Category: Classics
Designed to appeal to the book lover, the Macmillan Collector's Library is a series of beautifully bound pocket-sized gift editions of much loved classic titles. Bound in real cloth, printed on high quality paper, and featuring ribbon markers and gilt edges, Macmillan Collector's Library are books to lo ve and treasure. The Origin of Species Darwin outlined his theory of evolution, which proposed that species had been evolving and differentiating over time under the influence of natural selection. On its publication it became hugely influential, bringing about a seismic shift in the scientific view of humanity's place in the world that is still controversial today. It is both a brilliant work of science and also a clear, vivid and at times even moving, piece of writing that reflects both Darwin's genius and his boundless enthusiasm for the natural world. With an Afterword by Oliver Francis ...Show more
Emma (Macmillan Collector's Library)
by Jane Austen; David Pinching (Afterword by); Hugh Thomson (Illustrator)
$15.00
NZD
Category: Classics | Series: Macmillan Collector's Library
Emmaby Jane AustenEmma Woodhouse is the lovely, lively, willful, and fallible heroine of Jane Austen's fourth published novel. Confident that she knows best, Emma schemes to find a suitable husband for her pliant friend Harriet, only to discover that she understands the feelings of others as little as s he does her own heart. As Emma puzzles and blunders her way through the mysteries of her social world, Austen evokes for her readers a cast of unforgettable characters and a detailed portrait of a small town undergoing historical transition. Written with matchless wit and irony, judged by many to be her finest novel, Emma has been adapted many times for film and television. This new edition contains lively notes and an introduction that shows how Austen brilliantly turns the mundane into the exceptional. ...Show more
$15.00
NZD
Category: Classics | Series: Macmillan Collector's Library
This Scholastic Classic edition of Louisa May Alcott's most popular and enduring book is beautifully packaged for children today. "I want to do something splendid. something heroic or wonderful that won't be forgotten after I'm dead. I don't know what,but I'm on the watch for it and mean to astonish you all someday." Curl up with this timeless classic, and your new best friends- Meg, Jo, Beth and Amy, the four March sisterswhose lives will bring tears to your eyesand warmth to your heart, and whose stories will stay with you forever. ...Show more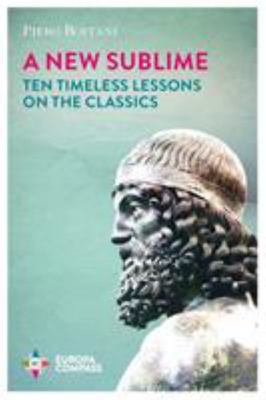 $33.00
NZD
Category: Classics
Boitani's presentation of the classics is as entertaining and unexpected as it is informative.
The Jungle Book (Macmillan Collector's Library)
by Rudyard Kipling; David Stuart Davies (Afterword by); William Henry Drake (Illustrator); John Lockwood Kipling (Illustrator)
$15.00
NZD
Category: Classics | Series: Macmillan Collector's Library
The Jungle Book by Rudyard Kipling is a classic story of friendship between man and beast. Saved from the jaws of the evil tiger Shere Khan, young Mowgli is adopted by a wolf pack and taught the law of the jungle by lovable old Baloo the bear and Bhageera the panther. The adventures of Rikki-Tikki-Tavi the snake-fighting mongoose, little Toomai and the elephant's secret dance, and Kotick the white seal are all part of Mowgli's extraordinary journey with his animal friends. The book includes a behind-the-scenes journey, including an author profile, a guide to who's who, activities and more. The Puffin HARDBACK 'cloth' Classics series includes: A Little Princess The Aventures of Robin Hood Anne of Green Gables Black Beauty Peter Pan Tales of the Greek Heroes The Adventures of Huckleberry Finn The Adventures of King Arthur The Call of the Wild The Jungle Book The Secret Garden The Wind in the Willows The Wizard of Oz ...Show more
$15.00
NZD
Category: Classics | Series: Macmillan Collector's Library
The richness of Oscar Wilde's way with words and ideas is given full range in this sparkling collection of short stories written between 1887 and 1891. From the comic tales of The Canterville Ghost and Lord Arthur Savile's Crime to the marvelous fairy stories and fantasies of The Selfish Giant, The Hap py Prince and The Star Child, we are treated to the extravagance and dexterity of Wilde's exceptional wit, in stories that will appeal to both adults and children. Beautifully illustrated by Charles Robinson and Walter Crane, this Macmillan Collector's Library edition of The Happy Prince & Other Stories also features an afterword by author David Stuart Davies. Designed to appeal to the booklover, the Macmillan Collector's Library is a series of beautiful gift editions of much loved classic titles. Macmillan Collector's Library are books to love and treasure. ...Show more
$15.00
NZD
Category: Classics | Series: Macmillan Collector's Library
HarperCollins is proud to present its range of best-loved, essential classics. 'There was no doubt about it: if you wanted to succeed you had to go away. You could do nothing in Dublin.' From a child coming to terms with the death of a priest to a young woman torn between leading an uneventful life in D ublin and fleeing Ireland with her lover, these fifteen stories bring to life the day-to-day existence of ordinary Dubliners in the early years of the twentieth century. With brutal realism, Joyce lays bare the struggles and desires of the Irish middle classes in a compelling and unique exploration of human experience. Completed in 1905, Dubliners was published nine years later, thanks to the author's persistence. It was the first of Joyce's novels to portray his home city, and is a seminal work by one of the most influential authors of the modern era. ...Show more
$15.00
NZD
Category: Classics | Series: Macmillan Collector's Library | Reading Level: near fine
Gorgeous, strange and magical, A Midsummer Night's Dream is perhaps the best loved of Shakespeare's plays. A young woman flees Athens with her lover, only to be pursued by her would-be husband and her best friend. Unwittingly, all four find themselves in an enchanted forest where fairies and sprites soo n take an interest in human affairs, dispensing love potions and casting mischievous spells. In this dazzling comedy, confusion ends in harmony, as love is transformed, misplaced, and - ultimately - restored. This Macmillan Collector's Library edition is illustrated throughout by renowned artist Sir John Gilbert (1817-1897), and includes an introduction by author Ned Halley. Designed to appeal to the booklover, the Macmillan Collector's Library is a series of beautiful gift editions of much loved classic titles. Macmillan Collector's Library are books to love and treasure. ...Show more
$15.00
NZD
Category: Classics | Series: Macmillan Collector's Library
Broadly comedic and brilliantly postmodern in its lampooning of a genre, the Jane Austen classic Northanger Abbey tells the story of Catherine Morland, a naive young woman whose perceptions of the world around her are greatly influenced by the romantic gothic novels to which she is addicted. When she mo ves to Bath she sees mystery and intrigue all around her, not least of all in Northanger Abbey itself, the home of General Tilney and his handsome son Henry, where Catherine suspects a sinister crime has occurred. Gorgeously illustrated by the celebrated Hugh Thomson, this Macmillan Collector's Library edition also includes an afterword by David Pinching. Designed to appeal to the booklover, the Macmillan Collector's Library is a series of beautiful gift editions of much loved classic titles. Macmillan Collector's Library are books to love and treasure. ...Show more