$25.00
NZD
Category: Nautical
Presents a collection of stories from the seven seas, revealing unusual and bizarre sailing trips, vessels and characters, and recounting perilous journeys in freak weather, meetings with pirates and sea monsters, and other legendary tales.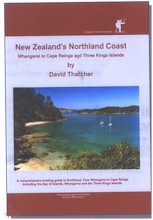 $82.00
NZD
Category: Nautical
The guide covers in detail the harbours and coastline from Whangarei to Cape Reinga, and the Three Kings Islands. As with the Hauraki Gulf Boating Atlas, in presentation and content this is a guide produced to the highest international standards and will make an excellent gift.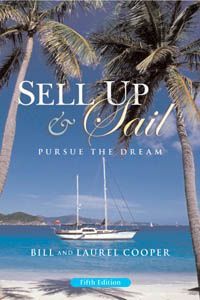 $65.00
NZD
$69.99
(7% off)
Category: Nautical
Since it was first published, Sell Up and Sail has become the bible for those cruising as a way of life, whether short or long term. It asks all the right questions, and provides the answers from first-hand experience. Whether choosing a boat, deciding what to take and what to leave behind, avoiding mis takes and pitfalls, preventing ill health afloat, or provisioning in far flung places, this book will show how to get it right before you go and ensure your chosen life is as relaxed, enjoyable and stress-free as possible. This edition has been updated and revised to include far-reaching changes in navigation, electronics and communications as well as bureaucracy and other recent developments. ...Show more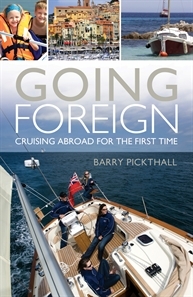 $39.99
NZD
Category: Nautical
Many reasonably experienced coastal sailors (and motorboaters) find the prospect of sailing their boat to the continent appealing yet daunting. There are so many additional aspects that all need to be taken into account and complied with that it can seem a forbidding prospect. This highly illustrate d, accessible and user friendly book takes the boater though all the appropriate aspects in a hand-holding fashion, to dispel the mystique, and present the undertaking as one that is eminently achievable by anyone with basic boat-handling skills and navigational knowledge. Topics covered : Navigation, Tides, Planning, Crew briefing, Safety information, Man Overboard drills, Obtaining weather information, Watchkeeping, Provisioning, Engine checks, Bureaucracy and form filling and much more. With this book to hand, both skipper and crew will be well prepared to tackle all aspects of taking their own boat to foreign waters for what should be a hugely enjoyable and rewarding experience! ...Show more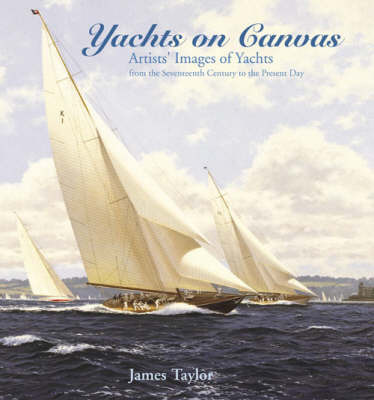 $90.00
NZD
Category: Nautical
Since the seventeenth century, artists everywhere have been fascinated by yachts. Whether drawn to the vigour of ocean racing or the quiet nostalgia of cruising, they have found the yacht to be a rich and relentless artistic source. Truly international in scope, Yachts on Canvas reproduces the finest ac hievements of some of the world's leading maritime artists. Oils, watercolours, pen-and-ink, collages - these images span the various styles, times and nationalities of yachting. James Taylor's comprehensive text accompanies the compositions. In addition to providing a detailed study alongside each image, the author also presents a chronological history of the yacht. Bonham's, Christie's, Sotheby's, the New York Yacht Club, the Royal Cork Yacht Club and the Royal Yacht Squadron have all contributed towards the collation of these paintings, many of which have never before been published. The broad and diverse nature of this international selection means that it is of interest to many: not only to yachting and art enthusiasts, but also to collectors, auction houses and historians. ...Show more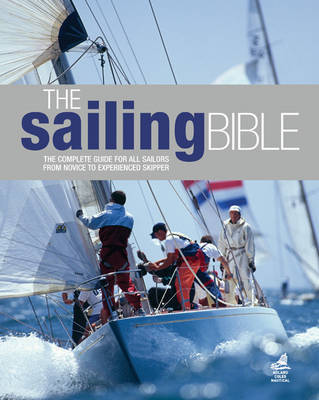 $75.00
NZD
Category: Nautical
Sail with the experts! The Sailing Bible is the complete, user-friendly, hands-on manual packed withdetailed step-by-step diagrams, lively action photos, and helpfuladvice on getting the most out of your sailing at whatever level.Whether you are a dinghy or yacht sailor just learning the basics or wanti ng tips on sailing with thebest, this is the book that will give you all the answers you arelooking for. It's all in here! Dinghies and yachts Cruising and racing Launching, helming, trapezing, and capsizing Racing techniques and tactics Buoyage, tides, charts and navigation Anchoring and marina berthing Knots, ropes and flags Boat etiquette and seamanship Rules of the road, safety and emergencies Boat maintenance and repair and much more The Sailing Bible is anideal companion to enjoyable sailing whether in a dinghy or a yacht. ...Show more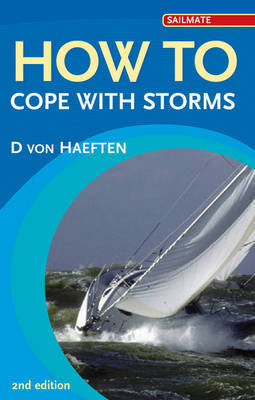 $40.00
NZD
Category: Nautical | Series: Sailmate
Being caught out in a storm is every sailor's worst nightmare. Doubts and fears are hard to banish when a boat is being battered by the elements. Will the helmsman cope with the huge waves piling up behind? Can the rigging take the strain? Should you weather the storm or run for shelter? A storm needn't end in disaster, and being prepared for bad weather is the best way to ensure that. This book is packed with practical advice to help sailors cope, explaining how storms develop, how to avoid them, and survival tactics if they can't be avoided. It also includes information on design features for heavy weather, handling crew, what to do in emergencies, and much more. 'Thoroughly recommended, interesting and crammed with advice that would be well received by sailors young and old' Nautical Magazine 'Highly recommended' The Lifeboat ...Show more

$70.00
NZD
Category: Nautical | Series: Top S.
Divided into sections on Offshore Classics, Ocean Classics, Round-the-World and Inshore Races, this superbly illustrated book recaptures the drama and appeal of the world
$28.00
NZD
Category: Nautical
In 1968, nine sailors set off on the most daring race ever held: to single-handedly circumnavigate the globe nonstop. It was a feat that had never been accomplished and one that would forever change the face of sailing. Ten months later, only one of the nine men would cross the finish line and earn fame , wealth, and glory. For the others, the reward was madness, failure, and death. In this extraordinary book, Peter Nichols chronicles a contest of the individual against the sea, waged at a time before cell phones, satellite dishes, and electronic positioning systems. A Voyage for Madmen is a tale of sailors driven by their own dreams and demons, of horrific storms in the Southern Ocean, and of those riveting moments when a split-second decision means the difference between life and death. ...Show more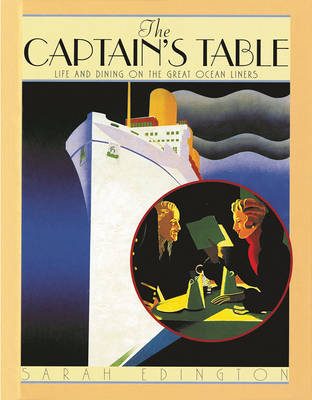 $45.00
NZD
Category: Nautical
To sail first Class on the great ocean liners was to experience the last word in luxury and service. The Captain's Table recalls not only the glamour and excitement of life on board, but also the rich creativity of the excellent cuisine. The author has expertly recreated an inspiring selection of classi c recipes from the First, Second and Tourist Class dining rooms for the modern cook, adding to the recipes with fascinating research concerning their origins, which includes period memorabilia in the form of dining cards and menus. Beautifully illustrated with a wealth of nostalgic imagery, this book exudes glamour and elegance, bringing the heyday of the liner to life and recapturing some of the original magic of those remarkable ships. ...Show more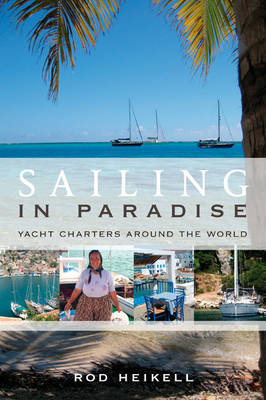 $55.00
NZD
Category: Nautical
This comprehensive guide to the world of chartering, compiled by Rod Heikell, shares the breadth of his knowledge and experience, recommending types of charter, best types of boats, as well as essential information about the world's cruising areas.
$26.00
NZD
Category: Nautical
Joshua Slocum's epic solo voyage around the world in 1895 in the 37 foot sloop Spray stands as one of the greatest sea adventures of all time. It remains one of the major feats of single-handed voyaging, and has since been the inspiration for the many who have gone to sea in small boats. Starting from B oston in 1895, by the time he dropped anchor in Newport, Rhode Island over three years after his journey began, he had cruised some 46,000 miles entirely by sail and entirely alone. Slocum's account of his epic voyage is a classic of sailing literature, acclaimed as an unequalled masterpiece of vital yet disciplined prose. It will be welcomed by admirers of his legendary achievement. ...Show more