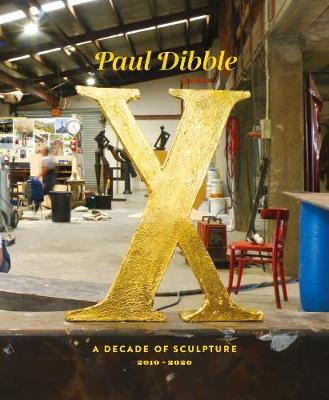 $70.00
NZD
Category: Art
Paul Dibble has traversed many subjects in his sculptural work - often returning to them years later, like godwits coming home to roost. Between 2010 and 2020, human figures and native New Zealand flora and fauna have been among Dibble's oft-revisited subjects, his work refining these figures to their s implest forms. Yet, while the forms may be simplified, the implied sense of movement, the anticipation of action and captured emotion are paramount. Dibble is one of a select number of sculptors who cast their own bronze work, often in larger-then-life scale, creating a powerful effect. Prolific in his output and ambitious in his scope and vision, it is easy to see why Paul Dibble remains one of New Zealand's most original and respected sculptors. ...Show more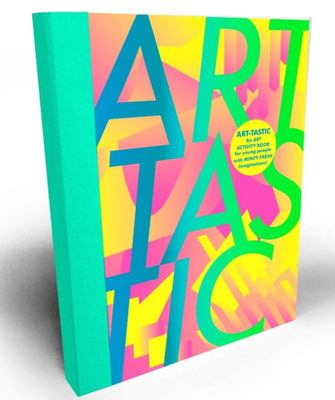 Art-tastic (HB)
by Sarah Pepperle; Christchurch Art Gallery Te Puna o Waiwhetū
$30.00
NZD
Category: Art
This Art-tastic activity book has some of the best art you'll ever see in Aotearoa New Zealand. And don't freak out, but you'll probably learn stuff too. By the time you've finished, you'll have your own artists' workbook full of artworks that will possibly make you famous at home (if not around the wo rld).  Bold, bright, daring and a little bit BANANAS, Art-tastic gets into the nitty gritty of how to look at, connect with and make art.  ...Show more
$25.00
NZD
Category: Poppies Hot Picks This Month | Series: Millie Marotta Ser.
Go into the woods with Millie Marotta The New York Times bestselling artist has created a stunning coloring book filled with forest-dwelling creatures.   In the sixth installment of her wildly popular coloring book series, Millie Marotta takes us through the woodlands of the world. More than 90 intricat e drawings of beautiful forest-dwelling creatures will delight colorists and spark their creativity. Millie's enticing flora and fauna include an adorable napping fox, little owl, Japanese pygmy woodpecker, peacock, badger, and polecat, along with whimsical ginkgo leaves, blossoming flowers, and tropical seeds and fruits that spill invitingly across the pages. ...Show more
$25.00
NZD
Category: Art
365 Days of Creativity is a thoughtful and inspiring book designed to help you carve out moments of self-expression and unlock your creative potential. Lorna Scobie shows you how to experiment, explore and let go of your artistic inhibitions, encouraging you to look for creative inspiration wherever you go.   Featuring creative daily exercises and goal-setting as well as plenty of supportive prompts and tips, this fun and inspiring book will stir your imagination to put a little creativity into every day. ...Show more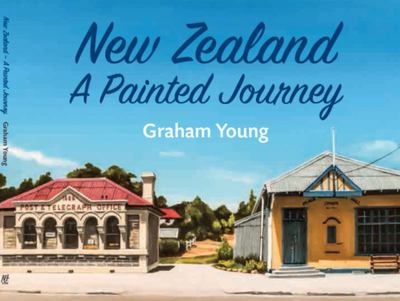 $15.00
NZD
Category: Sale Book | Reading Level: very good
Journey through the painted landscape of New Zealand seen through the eyes of artist Graham Young as he endeavors to capture the character and motifs of the various regions with his colourful paintings coupled with his own thoughts of his travels. These paintings represent snapshots of the laid back kiw i lifestyle, evoking pleasurable memories of summers gone by, growing up in these exceptional landscapes, highlighted by the ramshackle baches, old vehicles, caravans and once loved and abandoned sheds that are so familiar. This book covers a large part of the South Island as well as the North Island, particularly his journey through vast high country of Central Otago featuring iconic images of the remaining settlements from the gold mining era and later the rail road, each leaving their indelible marks on the region. ...Show more
$35.00
NZD
Category: Art | Series: The\Short Story Of Ser.
The Short Story of Women Artists tells the full history - from the breakthroughs that women have made in pushing for parity with male artists, to the important contributions made to otherwise male-dominated artistic movements, and the forgotten and obscured artists who are now being rediscovered and rea ssessed.   Accessible, concise, and richly illustrated, the book reveals the connections between different periods, artists, and styles, giving readers a thorough understanding and broad enjoyment of the full achievements that female artists have made. ...Show more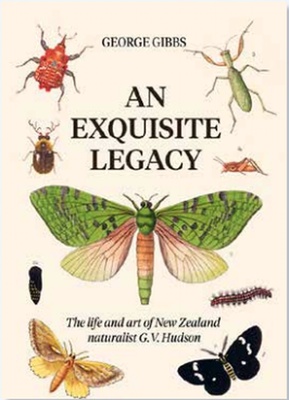 $60.00
NZD
Category: Art
The biography of one of New Zealand's greatest naturalist-artists, G. V.Hudson. George Hudson, 1867-1946, was one of New Zealand's pioneer naturalists, who devoted his life to collecting and describing the New Zealand insect fauna. He amassed what is probably the largest collection of New Zealand insec ts, now housed at Te Papa. Hudson also wrote seven books on insect fauna between 1898 and 1946, each illustrated in colour with immaculate paintings of the specimens, a total of over 3100 paintings, mainly focused on months and butterflies. An Exquisite Legacy is a biography of Hudson, written by his grandson Dr George Gibbs, himself a prominent entomologist. Gibbs outlines the life of this naturalist and artist, whose dedication and output was truly remarkable. Hudson remained an amateur naturalist his whole life, but his contribution to our knowledge about the New Zealand insect world is of enduring significance, while his artistic legacy, built up over nearly seven decades, is truly remarkable. This extensive collection of exquisite illustrations is without parallel in New Zealand. Beautifully illustrated throughout, this biography of George Hudson is the first chance for most people to see his exquisite artwork. Up until now, his books have been valuable collectors' items unavailable to most people. A foreword by Courtney Johnston, Chief Executive of Te Papa Tongarewa, provided in recognition of the importance of this book, and the significance of the Hudson Collection at Te Papa. ...Show more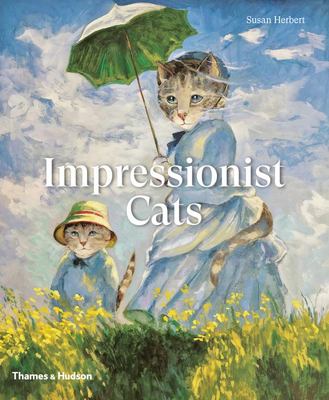 $17.00
NZD
Category: Art
Cats playing a quiet game of cards, cats at the ballet, cats having a leisurely lunch on the grass, cats boating on the river...These are the quintessential Impressionist cats, painted with vivid, joyous colors in their favorite haunts, at their ease in various ordinary activities. With their pensive, brooding expressions, cats lend themselves perfectly to reimagining the great works of the Impressionist masters, whether strolling among Claude Monet's wild poppies, sitting in Mary Cassatt's loge at the opera, or even enjoying a Sunday dance at Auguste Renoir's Bougival. They can be charming or steeped in mute despair, vulgar or lovingly maternal, bourgeois or intellectual--but they are always Impressionist cats, caught as if by the camera, spontaneous and unprepared. A wonderful addition to the Cats in Art series, Impressionist Cats is sure to charm any cat lover. ...Show more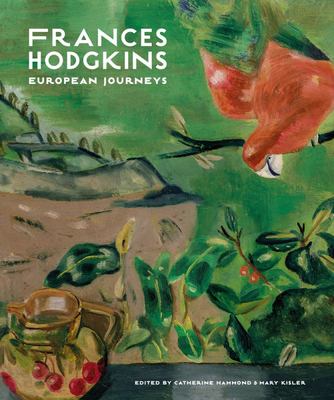 $75.00
NZD
Category: Art | Reading Level: near fine
A vivid and revealing book published alongside a landmark exhibition focused on one of New Zealand's most internationally recognised artists, Frances Hodgkins. Marking the 150th anniversary of the artist's birth New Zealand-born Frances Hodgkins (1869–1947) arrived in London in 1901 and, by the 1920s, h ad become a leading British modernist, exhibiting frequently with avant-garde artists such as Ben Nicholson, Barbara Hepworth and Henry Moore. Published to coincide with a touring exhibition of her work initiated by Auckland Art Gallery Toi o Tāmaki, this book explores Hodgkins as a traveller across cultures and landscapes – teaching  and discovering the cubists in Paris, absorbing the landscape and light of Ibiza and Morocco, and exhibiting with the progressive Seven & Five Society in London. Complete with a rich visual chronology of the artist's encounters abroad, alongside over one hundred of Hodgkins' key paintings and drawings, the book is an illuminating journey that moves us from place to place through the writings of a number of distinguished national and international art historians, curators and critics: Frances Spalding (University of Cambridge, England), Alexa Johnston (Auckland-based writer and curator), Elena Taylor (University of New South Wales, Australia), Antoni Ribas Tur (Ara newspaper, Spain), and Julia Waite, Sarah Hillary, Catherine Hammond and Mary Kisler (Auckland Art Gallery Toi o Tāmaki, New Zealand). ...Show more
$60.00
NZD
Category: Art
An exquisite piece of art publishing that showcases Bohemian artist Gottfried Lindauer's New Zealand in 75 plates and detailed contextual essays. From the 1870s to the early twentieth century, the Bohemian immigrant artist Gottfried Lindauer travelled to marae and rural towns around New Zealand and – c ommissioned by Māori and Pākehā – captured in paint the images of key Māori figures. For Māori then and now, the faces of tūpuna are full of mana and life. Now this definitive book on Lindauer's portraits of the ancestors collects that work for New Zealanders.The book presents 67 major portraits and 8 genre paintings alongside detailed accounts of the subject and work, followed by essays by leading scholars that take us inside Lindauer and his world: from his artistic training in Bohemia to his travels around New Zealand as Māori and Pākehā commissioned him to paint portraits; his artistic techniques and deep relationship with photography; Henry Partridge's gallery of Lindauer works on Queen Street in Auckland where Māori visited to see their ancestors; and the afterlife of the paintings in marae and memory. For Māori, the faces that look out from Lindauer's portraits are tribal leaders and family members. They are tohunga and politicians. They are ancestors and friends. Gottfried Lindauer met Maori tūpuna at the most basic level of human connection by capturing their likeness. This book returns the ancestors and the artist to the people. ...Show more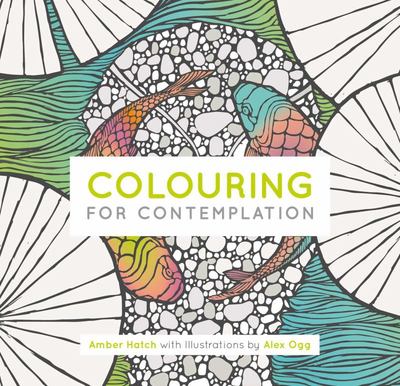 $9.00
NZD
Category: Sale Book
Pick up your pens and pencils and begin your journey ...This beautiful colouring book has been created to help you to be mindful - to slow down and breathe and to give you the inspiration to live more fully in the present. Each illustration has been inspired by an accompanying quote to aid your contempl ation of its message while you colour. Divided into three parts, Mindfulness, Insight and Inspiration, this is a colouring journey. Each of the three parts contains quotes and simple, inspirational designs and ends with a meditation and a section with questions aimed at helping you reflect both on your handiwork and your inner journey. Dip in or work from beginning to end. Colouring for Contemplation is your calming companion. ...Show more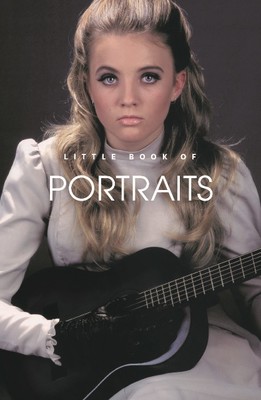 $20.00
NZD
Category: Art
A new series of award winning Little Books of Art is here! Designed by award-winning artist Aaron Beehre, these beautifully produced Little Books of Art make the perfect gift. Each book is curated to a different theme and features high-quality reproductions of favourite artworks from the Christchurch Ar t Gallery's collection. Featuring historical to contemporary art, with big names in NZ and international circles - these are mini art books at an incredible price! ...Show more