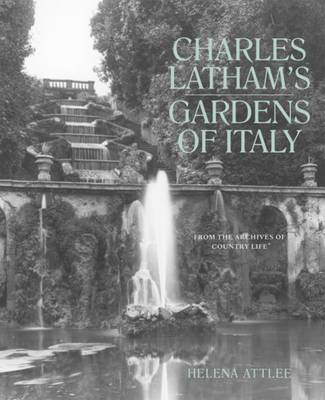 $120.00
NZD
Category: Fashion
In the spring of 1903, Country Life's first staff photographer, Charles Latham, set off from London's Victoria station with his large-format camera and several boxes of fragile glass negatives bound for Rome. He spent the months that followed photographing some of Italy's finest historic gardens. In all , Latham photographed thirty-seven gardens, and his powerfully evocative pictures were published by Country Life in 1905 in two volumes under the title of The Gardens of Italy, with a text by the well known contemporary garden writer, Evelyn March Phillipps. Latham's photographs were immediately acclaimed and the images are characteristic of his work in their exceptional clarity. As a result of the political turmoil that overtook Italy in the nineteenth century, many of the gardens had already fallen into a state of picturesque decrepitude; others, around Florence, had been taken over by English and American expatriates and were in the process of restoration. But even though some of the aristocratic owners and their gardeners might have gone, the elaborate architecture, statuary and ingenious waterworks which Renaissance designers so admired remained largely intact and were brilliantly captured in all their faded magnificence by Latham's camera. Today, many of these gardens have vanished, destroyed by social upheaval and war, though a few were painstakingly restored in the post-war years. Charles Latham's outstanding compositions bear testament to the rich heritage of some of Italy's great gardens in the golden age just before the First World War. The 200 superbly reproduced photographs are accompanied by Helena Attlee's incisive commentary on twenty-one of these magnificent Renaissance and Baroque gardens. Helena Attlee has made Italy and its gardens her special subject for over twenty years. A leading authority on garden history, she writes for a range of journals and magazines, lectures widely, and leads specialist tours to Italy, France and Portugal. She is the author of several books, including Italian Gardens, A Cultural History (2006). ...Show more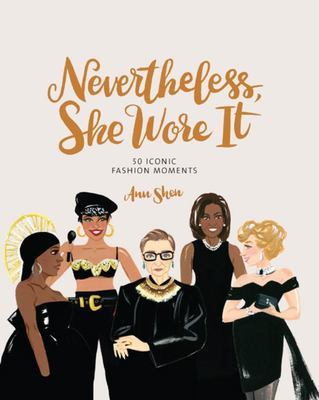 $50.00
NZD
Category: Fashion | Series: Nevertheless Ser.
From the creator of the bestselling Bad Girls Throughout History! Celebrated illustrator and author Ann Shen shares her striking study of history's most iconic styles, and the women who changed the world while wearing them. From the revolutionary bikini to the presidential pantsuit, this book explores 50 fashions through bold paintings and insightful anecdotes that empower readers to make their own fashion statements. * Demonstrates the power of fashion as a political and cultural tool for making change * Brilliantly illustrated with Ann's signature art style * Filled with radical clothing choices that defined their time Looks include the Flapper Dress, the unofficial outfit of women's independence in the 1920s; the Afro, worn as a symbol of black beauty, power, and pride; the Cone Bra, donned by Madonna in her 1989 power anthem "Express Yourself"; and the Dissent Collar, Ruth Bader Ginsburg's famous signifier for when she disagrees with the majority. With stunning and vibrant illustrations, this is a treasure for anyone who wants to defy style norms and rewrite the rules. * An insightful look at the intersection of fashion statements and historical female power * Perfect for fans of Ann Shen, as well as anyone who loves fashion, feminism, and political consciousness * You'll love this book if you love books like Women In Science: 50 Fearless Pioneers Who Changed The World by Rachel Ignotofsky; Strong Is the New Pretty: A Celebration Of Girls Being Themselves by Kate T. Parker; and Women Who Dared: 52 Stories Of Fearless Daredevils, Adventurers, And Rebels by Linda Skeers. ...Show more
$28.00
NZD
Category: Fashion | Series: Little Book of Fashion Ser.
The illustrated story of Christian Dior's early life, the brand's inception, the triumphs of the couture collections on the catwalk and the red carpet, and the brand's journey after the death of its founder.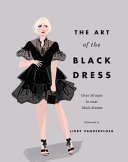 $23.00
NZD
Category: Fashion
The LBD - or 'little black dress' - debuted over 70 years ago by legend Coco Chanel and is still a perennial fashion staple. As most women know, it's impossible to have a 'nothing to wear' crisis with this trusty item in your wardrobe. The Art of the Black Dress celebrates this essential wardrobe item, offering ideas on how to maximize the wears of your best-loved piece, and cataloging the most iconic black dresses throughout history. Dress it up with heels and jewelry, or dress it down with your favorite sneakers: the possibilities are endless. From sexy to timeless, bodycon to maxi and more, this book offers ideas on how to transform your dress from office-worthy to special occasion with a few simple accessory tweaks. Aswell as this, hear the stories behind some of the most iconic black dresses in history, from Audrey Hepburn's Givenchy number in Breakfast at Tiffany's, to Princess Diana's 1996 'revenge dress' and Elizabeth Hurley's game-changing Versace safety-pin piece, you will see why every woman should have one in their arsenal. Featuring stunning illustrations throughout by Libby VanderPloeg, this is the perfect read for anyone who loves fashion, and appreciates the power of the black dress. ...Show more
$65.00
NZD
Category: Fashion
A stunning exploration of fashion's premier art form with internationally renowned illustrator Megan Hess. Hundreds of hours, many expert hands and unimaginable metres of fabric: couture is truly wearable art, where creativity and craftsmanship collide. Megan Hess has spent her career documenting fashi on's most beautiful people, places and pieces. In The Illustrated World of Couture, she brings to life its most important - and intriguing - art form, with fascinating insights and exceptional illustrations. Worn by only a handful of people worldwide, couture still has incredible influence, even beyond the traditional boundaries of fashion. In this unique collection, follow Megan through the intricate details, multifaceted inspirations and dramatic shows that define the couture experience. Let her introduce you to the generations of creators who conceive and craft these fantastical garments, and the collectors who treasure them. And travel with her to the exclusive ateliers and glamorous events of the world's fashion capitals to see how couture is both designed and displayed. Megan Hess invites you to discover The Illustrated World of Couture in this essential volume for all fashion devotees.   ...Show more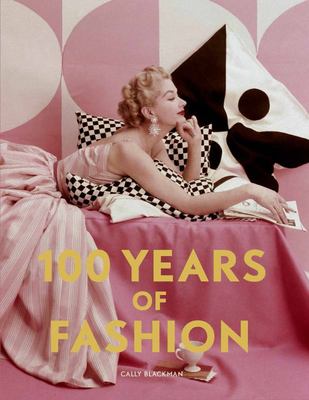 $35.00
NZD
Category: Fashion | Series: Pocket Editions Ser.
This book documents the most exciting and diverse period in fashion: from 1900 on, when women's lives and manner of dress changed dramatically. From home dressmaking to couture, from rationing to "The New Look," from the birth of the teenager to mass manufacture, this selection of over 400 photographs a nd illustrations tells the fascinating story of a fashion revolution. 100 Years of Fashion will appeal to everyone with an interest in fashion.   ...Show more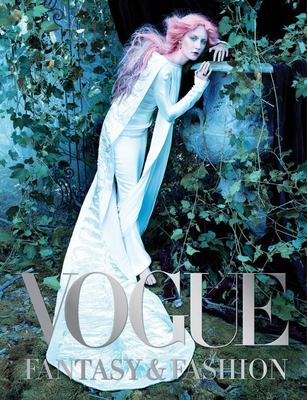 $155.00
NZD
Category: Fashion
A dream book of empowering and fantastical fashion narratives--from Brothers Grimm to futuristic scenarios--told in Vogue's inimitable style Lavishly illustrated, Vogue: Fantasy & Fashion celebrates the magazine's strong and deeply rooted tradition of storytelling through magical, narrative portfoli os. Fashion's greatest power is its ability to make people dream; to create new worlds. Whether falling down a rabbit hole, conquering new, digital frontiers, or exploring the limits of surrealism, the heroines who feature in photographs by great talents like Annie Leibovitz, Steven Meisel, Irving Penn, and Steven Klein are writing their own tales, defining their own destinies. Featuring well-known images as well as unexpected gems from the archive, Vogue: Fantasy & Fashion documents fashion at its most magical and affirms its transformative power. ...Show more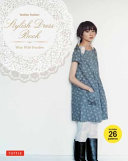 $25.00
NZD
Category: Fashion
Japanese style has long been admired for its grace and artistry. Add to that a sense of fun, and you have the "Stylish Dress Book." Complete with stunning full-color photos, this book gives you instructions and pull-out patterns for 26 relaxed and comfortable yet elegant dresses and tops--pretty, timele ss pieces that can be worn year after year, by women of all ages and sizes. The detailed diagrams and easy-to-follow instructions take you step-by-step from layout to finished garment. The no-rules looks pictured in this book are perfect for today's carefree fashion sensibility and will inspire you to have fun with fabric and style. ...Show more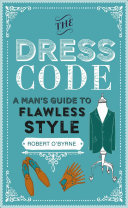 $9.00
NZD
Category: Sale Book
Want to know whether to match your belt with your shoes or how to establish a regular grooming regime? The timeless advice in this book will help any man master classic style.   Want to know whether to match your belt with your shoes or how to establish a regular grooming regime? The timeless advice i n this book will help any man master classic style.   Learn everything there is to know about how to look sharp and dress well. By following the simple rules and advice outlined, any man will be sartorially on point whatever the occasion. Whether you need advice on picking the ideal accessories, choosing a hairstyle that best suits your face shape, need help with manscaping, or want to know why the best fashion investment you can make is buying a good dark suit, The Dress Code is an invaluable guide to immaculate grooming and men's style. ...Show more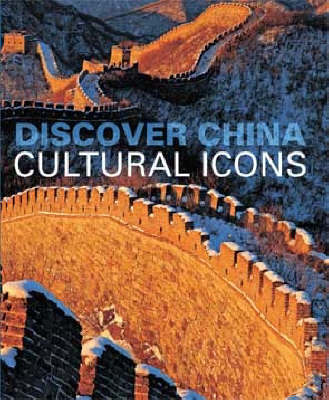 $79.00
NZD
Category: Fashion
This magnificent book showcases many of the most awe-inspiring temples, palaces, monuments and man-made structures ever created. China's incredibly rich cultural history began many thousands of years ago, and while everyone has heard of the Great Wall of China, the Forbidden City in Beijing and the Terr acotta Army, lesser known but equally amazing are the tulou (earth houses) of the Hakka people, the Dujiangyan Irrigation System, that has been providing flood control and irrigation for farming for over 2000 years, and the incredible art of the Dazu Rock Carvings. China is built upon ancient foundations and across this vast land are scattered cultural relics that have a huge significance for the world. The long, uninterrupted story of China's past, combined with the many cultural icons that have survived to the present, offer a unique window on the development of one of the world's great civilisations, and a way to learn about the important role China plays in the story of our world, both in the past and today. Selected and described by Chinese experts, the sites are illustrated with over 300 superb photographs, an introduction and extended captions and maps, telling the stories behind many of China's most significant cultural places. ...Show more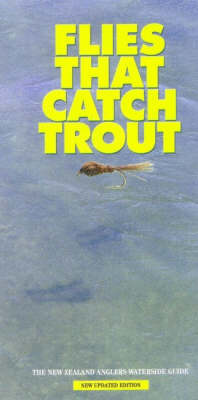 $20.00
NZD
Category: Fashion
"My fly box soon contained many famous patterns, but when opening it down by the river, I often couldn't remember which fly was which, let alone which fly to use."   Laurence Christie didn't become a trout angler in his formative years, and as the quote above indicates, was soon struggling with the co mplexities of the sport. Using skills developed in the Research and Development departments of industry, he began applying the same techniques to reasearching fly fishing. From the early notes and practical experience, he has produced this unique little book. The Publisher and author are sure it will beinvaluable to novice and experts alike, because it contains the collective wisdom of many anglers, presented in an intelligent format that really simplifies fly selection. ...Show more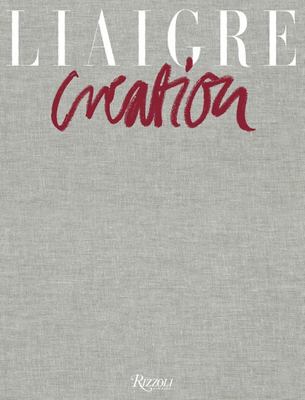 $225.00
NZD
Category: Fashion
Liaigre invites readers on a world tour of its newest generation of interiors exemplifying the renowned French brand's masterful savoir-faire, pared-back elegance, and renewed vigor. In an exquisite volume, the illustrious French interiors house Liaigre takes us inside its latest cosmopolitan residences . For over thirty years Liaigre has solidified its signature excellent craftsmanship, precise aesthetic, and luxurious simplicity with a subtle eye for details; the house embodies elegant understatement, reminiscent of the most refined art de vivre. Following the departure of its visionary founder in 2016, Liaigre has been infused with new energy. Throughout the book's pages, readers will delve into character-filled interiors that speak to its vision for the future. A Japanese house overlooking hot thermal springs; a modernist palace in New Delhi (Liaigre's first project in India); a delicate renovation of a traditional local villa in St. Moritz; an update to a glamorous Parisian villa from the early twentieth century; and a modern reinterpretation of a Bavarian-style mansion in Munich--all of these projects and more represent manifestos of the "Liaigre style." Furthermore, a visual immersion into Liaigre's Paris studio offers a behindthe-scenes glimpse into the house's creative know-how. Featuring exceptional images from specially commissioned photoshoots and an engaging essay by French art historian Fran oise-Claire Prodhon, this tome will delight new and old fans of Liaigre's designs as well as interiors aficionados everywhere. ...Show more