$40.00
NZD
Category: Gardening
An introduction to easy gardening so you can grow everywhere and anywhere.Whether you live in the city or the countryside, there are plenty of places you can plant and grow. For a new generation of green fingers there are different ways to bring nature into the home. Make your own pots, build balcony bo xes, create your own bird feeders and even get friendly with worms! Each activity has been carefully chosen to create living, renewable and sustainable environments for kids and their families.Each activity has been carefully written by Kirsten Bradley, a leading practitioner in permaculture for kids and co-founder of Milkwood permaculture farm in Australia. The simple steps and beautiful spot illustrations make activities fun and easy to follow. The book will also feature non-activity spreads explaining the importance of why and how nature works. Illustrated by Aitch, a Romanian artist whose folkloric illustrations pay homage to vintage botanical books while giving each page a sense of modern magic. ...Show more
$90.00
NZD
Category: Gardening | Series: Kinfolk Ser.
Since the launch of its magazine in 2011, Kinfolk has grown into an internationally recognized brand known for its minimalist aesthetic and strong community of inspiring and influential creatives. Kinfolk's books, with a combined 335,000 copies in print, have applied this lens to cooking, home design, and work. Now, in The Kinfolk Garden, the team turns its eye to outdoor spaces and the many ways they enhance our lives and help us foster community. With a focus on spaces that bring the outdoors in and the indoors out and people who have found ways to expertly incorporate the natural world into their lives, the book explores the garden as a place for work, play, entertaining, and inspiration. Featuring 30 homeowners and their spaces in locations around the globe, The Kinfolk Garden offers an easy approach to bringing nature home. ...Show more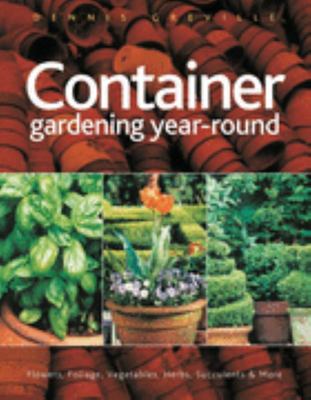 $17.00
NZD
Category: Sale Book
For busy families who don't have time for a large garden, containers are also ideal. This book is full of useful information and covers almost every aspect of container gardening. First published November 2006.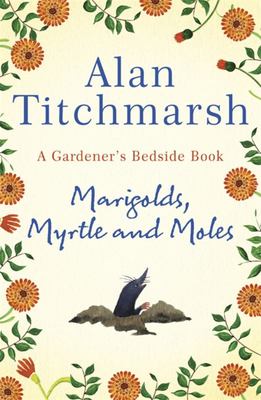 $35.00
NZD
Category: New Arrivals
From touching poems on the peony, the snowdrop and the sweet pea to hilarious verse on Emily the Gardener and the Garden Design Course, this is Alan Titchmarsh's heartfelt and entertaining celebration of his favourite space - the garden.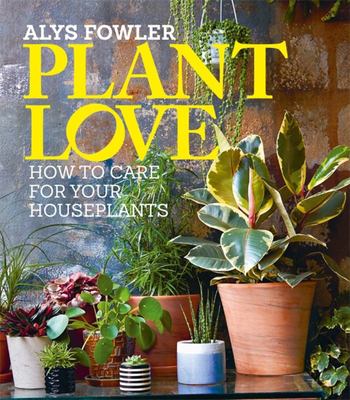 $14.00
NZD
Category: Sale Book | Reading Level: very good
Houseplants are more than just decorations. They turn a room into a living space and breathe life into our interiors. Not all of us can have a garden or even a window box, but everyone can own a houseplant - and everyone should. Not only are they an affordable and attractive way to add a decorative and personal touch to a space, indoor plants also have unique air purifying properties and their presence is good for our health and wellbeing. In this practical yet inspiring guide, gardening expert Alys Fowler explores all the possible indoor plant options available, helping you to find the perfect plant for any location, from cool, shady bedrooms to warm, sunny kitchen windowsills. As well as more traditional indoor plants, Alys looks at specialist plant groups such as indoor tropical edibles, orchids, cacti, succulents and climbers. With her encyclopedic knowledge and trademark inspirational style, this definitive guide will give you all the knowledge you need to care for your plants. ...Show more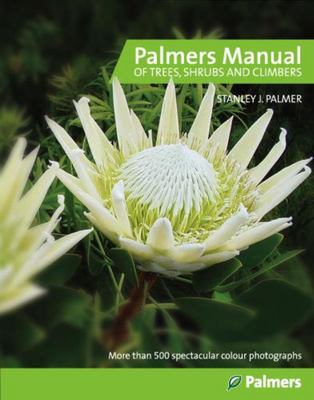 $20.00
NZD
Category: Sale Book
Palmers Manual of Trees, Shrubs and Climbers is a comprehensive and accurate guide to more than 3500 species and cultivars of trees, shrubs, climbers and other landscaping plants authentically named and described, with information on how and where to grow them in temperate-climate gardens. This book tak es the guesswork out of plant selection. With its help you'll get to know your plants and their requirements, and you'll have fewer failures while your gardening activities will become more rewarding and enjoyable. ...Show more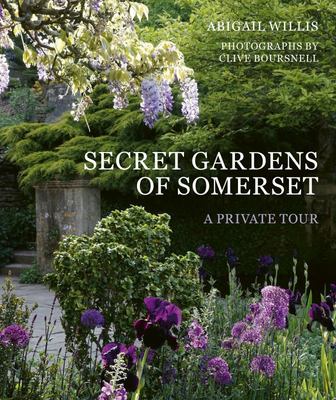 $55.00
NZD
Category: Gardening | Series: Secret Gardens Ser.
The seventh largest county in Britain, Somerset is blessed with a mild climate, fertile soils and diverse landscapes that include the low lying Levels, a Jurassic coastline, the moorland uplands of Exmoor, and a collection of hill ranges, from the limestone Mendips in the north to the Poldens in the cen tre and the Blackdowns, Brendons, and Quantocks to the West. Somerset has long appealed to gardeners - this is the county in which two outstanding garden makers of the 20th-century - Margery Fish at East Lambrook Manor and Penelope Hobhouse (Hadspen, Tintinhull) - chose to make their gardens. Notable historic gardens include Hestercombe (two gardens for the price of one, with its restored 18th-century landscape 'stroll' garden and Jekyll/Lutyens 'Great Plat'), and Arts & Crafts style gardens at Barrington Court and Lytes Cary. Taunton, Somerset's county town, hosts one of the oldest flower shows in the country, started in 1831 and still thriving. Somerset's gardening scene is ever evolving. Sarah Mead's organic garden at Yeo Valley is one of only a few certified organic ornamental gardens in the UK, Piet Oudolf's 'Field' at Hauser & Wirth has given Bruton its own pocket of prestige prairie planting, while just down the road at The Newt (formerly known as Hadspen House and gardened by Penelope Hobhouse and Sandra and Nori Pope), is a highly lauded new garden and garden museum which opened in 2019. At Kilver Court in Shepton Mallet, an early 20th-century garden designed for factory workers and set against the uncompromising backdrop of a railway viaduct has been re-invigorated by fashion designer Roger Saul who has restored its 1960s rock garden and added a modern parterre of his own design. Charming lesser known gardens in Somerset include Midney Gardens, the Bishops' Palace in Wells, the Walled Garden at Mells, and the late Jean Lorraine's Greencombe Gardens, a organically run woodland garden overlooking the Bristol channel in Porlock. Somerset is home to top-flight nurseries such as Avon Bulbs, Kelways Nursery, Elsworthy Cottage Plants and Pennard Plants, along with excellent smaller enterprises such as CB Plants at Lower Severalls, and Long Acre Nursery, specialists in shady plants. Somerset's landscape has been shaped by horticulture: the Levels became a centre for intensive horticultural peat extraction in the 1960's. And for years a county that westward bound tourists raced through intent on getting to the holiday resorts of Devon and Cornwall, Somerset is increasingly recognised as a rewarding destination in its own right and whose inspirational gardens - historic and modern - reveal a seam of creativity every bit as fertile as its famous peat. ...Show more
$60.00
NZD
Category: Gardening
Wild Kinship features 28 creative entrepreneurs in a wide range of industries across Australasia who have environmental sustainability at their core. Meet the industry leaders who are foraging a new path and changing the world in their wake. From tiny homes builders, permaculture growers and muesli bar curators to ceramic jewellers, coffee bean roasters, hat makers, magazine writers and menstrual cup fighters. Wild Kinship defies the normal business model and looks at 28 different industries where positive change is being made in the form of simple pleasures like your morning cup of joe. ...Show more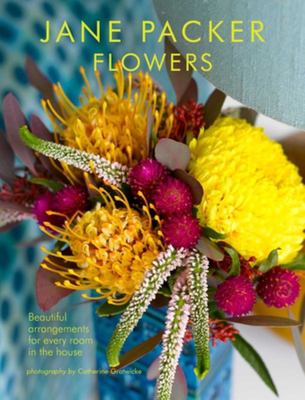 $18.00
NZD
Category: Gardening
Jane Packer Flowers shows how to use fresh flowers to bring color, variety, and style to every corner of the home.   An introduction covers all the basics, including choosing flowers, conditioning, and caring for them, as well as the key design principles when it comes to choosing vases and containers and getting the proportions of arrangements right.   There are dramatic flowers for mantelpieces, massed vases on console tables, tiny posies on windowsills, architectural blooms showcased on coffee tables, luscious color on dressing tables and desks, and even cut flowers for outdoor entertaining, as well as gorgeous arrangements for guest bedrooms and bathrooms.   Fresh flowers have a powerful ability to raise our spirits and bring color and a sense of vitality to every interior. In Jane Packer Flowers there are no formal bouquets or stiff displays, just pretty, simple, and achievable arrangements that you'll yearn to recreate in your own home. ...Show more
$45.00
NZD
Category: Gardening
Plants are our oldest source of medicine and a leading wellspring of our future cures. This book is a celebration of plants and an introduction to their healing powers. An exploration of the plant world through the eyes of master herbalist Erin Lovell Verinder, her expert advice weaves ancient tradition al knowledge with a modern approach to plant medicine.Including dozens of medicinal plants--from aloe vera to turmeric--this volume introduces readers to each plant's unique personality, story, characteristics, quirks, and strengths. Verinder explains how to use these herbs in tinctures, teas, balms, essences, lotions, and more. From gathering to storing, Plants for the People is filled with captivating visuals and informative text to give readers an understanding of plant medicines.This herbal compendium encourages readers to explore the world of plant medicine and expand their journey to health and wellness through nature's bounty. ...Show more
$90.00
NZD
Category: Gardening
Suzanne Turley is one of New Zealand's most sought-after landscape designers. Across her 30-year career, from her Auckland studio, she has crafted some of the country's most prestigious gardens. Today, Suzanne works with young Italian landscape architect Ermanno Cattaneo; with their combined experience, expertise and enthusiasm, they are pushing the boundaries of contemporary landscape design and architecture in New Zealand.Their work is found the length and breadth of this picturesque country - from the benign Pacific beaches in the north to the volcanic fields of New Zealand's most populous city, alongside coastal cliffs or deep, strong rivers, set against a tapestry of bush or the breathtaking peaks of the Southern Alps. Showcasing 12 of Suzanne Turley Landscapes' stand-out private gardens from around Aotearoa, this book offers insights into both the design concept and planting plan of each project, as well as the approach to the location and client brief. Private Gardens of Aotearoa is both a visual bible of cutting-edge landscape design and a travelogue of a country feted for the magnificence of its natural features. ...Show more
$65.00
NZD
Category: Gardening
Paul Bangay is renowned for the expansive and elegant gardens with classical lines and symmetrical plantings that he has created in Australia and all over the world. Yet gardens on this grand scale are not accessible to everyone. With more of us living in apartments, townhouses and terraces, our gardens are now being squeezed into small spaces such as balconies, courtyards, lightwells or rooftops - and this makes for challenging garden design. In Small Garden Design, Paul applies his 25 years of experience with gardens of all sizes to reveal how best to structure, design and choose plants for small spaces. Chapters on Balconies & Terraces, Rooftops, Inner City, Lightwells and Courtyards are lavishly illustrated with photos by Simon Griffiths and enhanced with lots of practical tips on plant types, paving, irrigation, soil, outdoor dining, lighting and making the space appear larger. In this accessible and practical book, Paul shows us 'how to make the most of the small space you have, and how to transform it into the paradise that we all aspire to'. ...Show more