$65.00
NZD
Category: Gardening | Reading Level: very good
Paul Bangay's celebrated Victorian property, Stonefields, has now been under his expert care for 15 years. Today, his vision is complete and the garden is mature and more beautiful than ever. In this new book, Paul takes the reader through the changing seasons to highlight different aspects of the garde n and the trusted design and planting principles he has applied at Stonefields. From the vibrant autumn colours in the woodland, to the jubilant flowering of the crab apple trees in October and the harvesting of vegetables in the summer, this is a delightful and exquisitely photographed journey through the garden that tells the story of its evolution since The Garden at Stonefields was published in 2013. Sharing practical advice, too, Paul explains the gardener's essential quarterly tasks as well as his favourite and recommended plants for each season. But this is also a beautiful book of reflection on a much-loved garden to which a gardener has dedicated many years of time and care. Looking back on all he has achieved in this treasured space, Paul muses on creativity, achievements and disappointments, the human connection to the changing Australian landscape and the inevitabilities of change and the passage of time. More than just an intimate tour around Stonefields today, this book is an invitation to reflect on the meaning and rich rewards of gardening itself.   ...Show more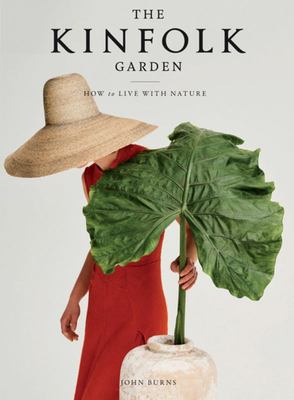 $90.00
NZD
Category: Gardening | Series: Kinfolk Ser.
Since the launch of its magazine in 2011, Kinfolk has grown into an internationally recognized brand known for its minimalist aesthetic and strong community of inspiring and influential creatives. Kinfolk's books, with a combined 335,000 copies in print, have applied this lens to cooking, home design, a nd work. Now, in The Kinfolk Garden, the team turns its eye to outdoor spaces and the many ways they enhance our lives and help us foster community. With a focus on spaces that bring the outdoors in and the indoors out and people who have found ways to expertly incorporate the natural world into their lives, the book explores the garden as a place for work, play, entertaining, and inspiration. Featuring 30 homeowners and their spaces in locations around the globe, The Kinfolk Garden offers an easy approach to bringing nature home. ...Show more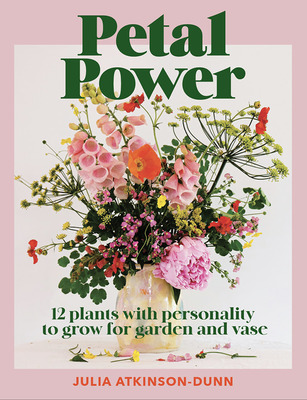 $55.00
NZD
Category: Gardening
Petal Power is written in reflection of Julia Atkinson-Dunn's own adventure as a beginner gardener, sharing a fun selection of flowering plants that can be grown in her homeland of New Zealand. It's the friendly volume she wished she could have got her hands on while still sussing out her perennials fro m her annuals. In addition to 12 plant profiles tested and photographed in her own garden, the book helpfully demystifies garden lingo and offers ideas for homegrown seasonal arrangements. The result is an invaluable guide, encouraging new gardeners to experiment further with confidence. ...Show more
$40.00
NZD
Category: Gardening
How to grow your own food in the smallest spaces - in pots on balconies, courtyards and windowsills Increasingly people are keen to grow some of their own food, giving them fresh, delicious and healthy ingredients right on their doorstep. Homegrown food also means reduced food miles and packaging, and r eminds us where food comes from and how plants grow.With backyards shrinking and more people living in apartments, we need to find a range of fruit, vegies and herbs that will grow and thrive in small spaces.Whether you love lush leafy greens, tangy citrus, crunchy carrots or vine-ripened tomatoes, there are lots of edible plants that can be grown in pots, hanging baskets and vertical gardens on sunny balconies, verandas, courtyards and windowsills, opening up the wonderful world of homegrown to everyone. This book provides the best information on which edible plants to grow in pots and how to care for them, no matter what your skill level. With loads of glorious photographs for inspiration, it puts 'patio to plate' within reach of everyone, whatever their gardening space. ...Show more
$40.00
NZD
Category: Gardening
An introduction to easy gardening so you can grow everywhere and anywhere.Whether you live in the city or the countryside, there are plenty of places you can plant and grow. For a new generation of green fingers there are different ways to bring nature into the home. Make your own pots, build balcony bo xes, create your own bird feeders and even get friendly with worms! Each activity has been carefully chosen to create living, renewable and sustainable environments for kids and their families.Each activity has been carefully written by Kirsten Bradley, a leading practitioner in permaculture for kids and co-founder of Milkwood permaculture farm in Australia. The simple steps and beautiful spot illustrations make activities fun and easy to follow. The book will also feature non-activity spreads explaining the importance of why and how nature works. Illustrated by Aitch, a Romanian artist whose folkloric illustrations pay homage to vintage botanical books while giving each page a sense of modern magic. ...Show more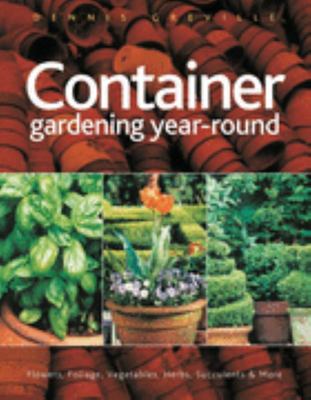 $17.00
NZD
Category: Sale Book
For busy families who don't have time for a large garden, containers are also ideal. This book is full of useful information and covers almost every aspect of container gardening. First published November 2006.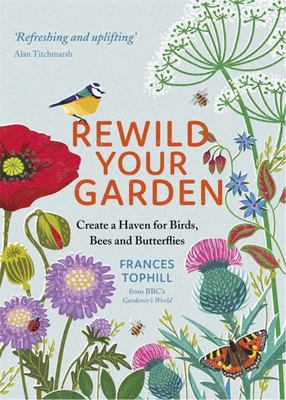 $45.00
NZD
Category: Gardening
Sustainable gardening is becoming increasingly important for us, as is the rewilding of our public spaces. So how can we contribute in our own gardens and create a beautiful and relaxing space that is also a rich habitat for native species? Rewild Your Garden is a delightfully illustrated, practical gui de to the plants and sustainable techniques that will encourage and protect bees, birds and butterflies. So whether you have a balcony or a large open space, join horticulturalist Frances Tophill in welcoming wild spaces back into your garden - and giving a little something back to the planet. ...Show more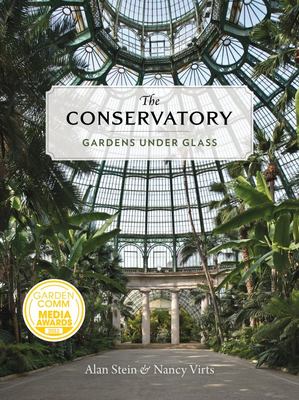 $130.00
NZD
Category: Gardening
Elegant and magnificent, conservatories reveal fascinating social, cultural, botanical, and engineering advances as they have evolved across history. First appearing in the eighteenth century as simple structures designed to protect fruit trees and other delicate plants from harsh European winters, cons ervatories became grand glass houses that spread across the European continent, to the Americas, and ultimately around the world. Through evocative archival and contemporary photographs, drawings of landmark structures, and graceful, accessible text,The Conservatory celebrates the patrons and designers who advanced the technology and architectural majesty of these light-filled structures. The importance of conservatories continues to grow with efforts to conserve phenomenal plants and their environments. ...Show more
American Gardens
by Derry Moore (Photographer); Monty Don
$100.00
NZD
Category: Gardening
Monty Don, Britain's treasured horticulturalist, and renowned photographer Derry Moore explore iconic and little-known gardens throughout America.   For years, Britain's much-loved gardener Monty Don has been leading us down all kinds of garden paths to show us why green spaces are vital to our wellbein g and culture. Now, he travels across America with celebrated photographer Derry Moore to trace the fascinating histories of outdoor spaces which epitomize or redefine the American garden. In the book, which complements the BBC television series, they look at a variety of gardens and outdoor spaces at the center of American history including the slave garden at Thomas Jefferson's Monticello estate, Longwood Gardens in Delaware, and Middleton Place in South Carolina. Together, they visit verdant oases designed by modernist architects such as Richard Neutra. They delve into urban outdoor spaces, looking at New York City's Central Park, Lurie Garden at the southern end of Millennium Park in Chicago, and the Seattle Spheres. Derry Moore gives his unique perspective on gardens across the United States, including several not featured in the TV series. These include unpublished photographs of Bob Hope's Palm Springs home and garden of renowned architect Frank Lloyd Wright. Featuring luscious photography and Don's engaging commentary, this book will leave you with a richer understanding of how America's most important gardens came to be designed. ...Show more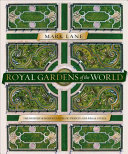 $80.00
NZD
Category: Gardening
The book is a sumptuous exploration of 21 of the world's most celebrated royal gardens, from the formal splendour of Versailles to the organic, sustainable Highgrove. In mainland Europe you can journey from the formal splendour of Het Loo in the Netherlands and Fontainebleau in France to the Baroque Wo rld Heritage Site of the Royal Palace of Caserta in Southern Italy. Further afield still lies the Taj Mahal in India and the Peterhof Palace in Russia. Each featured garden will include the history, plantings and evolution of the garden as well as plant portraits of key plants and information about the design and layout of each. Countries included are: England, Scotland, Germany, France, Italy, Spain, Austria, the Czech Republic, the Netherlands, Sweden, Denmark, Russia, India, Bali and Japan. This inspiring global selection of royal gardens is a perfect gift for any gardening enthusiast or armchair traveller and takes the reader on a journey of architecturally significant houses and their classic gardens as well as providing planting ideas that range from modest to grand, simple to ornate. ...Show more
$38.00
NZD
Category: Gardening
'One of the most thrilling moments occurred ten years ago when I found a single wild flower growing on a grassy bank. It was not particularly rare - a common spotted orchid - but it was like discovering a pot of gold - or perhaps, more accurately, the promise of gold. It was a sign that recovery was pos sible from even the most inauspicious situation.' Spend a year in the garden with Monty Don - the UK's favourite gardener, writer and broadcaster - accompanied by his beloved dogs, Nigel and Nellie. A breath of fresh country air. Each season has something different to delight in - from the primroses and bluebells of spring, to butterflies that colour summer skies and the crowds of migrating swallows that herald the coming of autumn - all have a place alongside the yearly cycle of growth and renewal. My Garden World is an ode to the ever-surprising and comforting presence of nature. In exquisitely written prose, reflecting the best of nature writing, this book offers an opportunity to walk alongside Monty, month by month, and experience the commonplace miracles and rhythms of nature through his eyes. ...Show more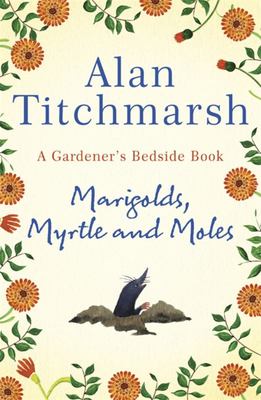 $35.00
NZD
Category: Gardening
From touching poems on the peony, the snowdrop and the sweet pea to hilarious verse on Emily the Gardener and the Garden Design Course, this is Alan Titchmarsh's heartfelt and entertaining celebration of his favourite space - the garden.