$24.00
NZD
Category: Humour
--- Imagine a world where men and women are treated as equals, where the elderly are respected not neglected, where children can realise their dreams. Imagine a society, a kind and fair one, where people are free from worry and woe. Imagine a life, harmonious and balanced, where people are united by the ir love for their leader. Imagine that leader, wise and mighty, so devoted to his people that he is prepared to keep watch on every single one of them. Welcome to North Korea. Juche is the guiding principle of North Korean communism: the art of self-sufficiency. How to Live Well the North Korean Way will explain how you can: solve the stresses of your commute (sleep in the office); lose weight fast (rationing and daily military parades); embrace mindfulness (through manual labor) and cure urban loneliness (three families living in one room).'Conceived for the people, by the people, Juche states that only through back-breaking work, soul-nourishing study and boundless courage can progress be achieved.' ...Show more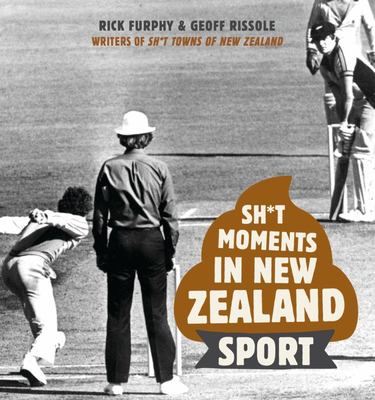 $25.00
NZD
Category: Humour
The Sh*t Towns of New Zealand writers turn their sharp minds to our most embarrassing sporting moments.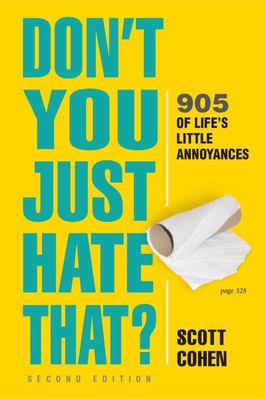 $25.00
NZD
Category: Humour
Don't you just hate people who view karaoke as their chance to shine? Sitting in a chair that's shorter than anyone else's? Holding the ketchup bottle over your French fries and the first thing that comes out is red water? Trading bad date stories with someone you're having a bad date with? In 2004, Sco tt Cohen wrote the first edition of Don't You Just Hate That?, a backlist gem with 159,000 copies in print. But while the rest of us moved on, occasionally muttering under our breath at all the things that aggravated us, Scott never stopped adding to his finely honed list, and voil --Don't You Just Hate That?, Second Edition, an update both timely and timeless, now with 904 of life's little annoyances, irritations, gripes, grievances, and petty pretensions. A true connoisseur of the vexatious, Scott Cohen returns with a selection of exasperating things, people, situations, complaints, and attitudes that everyone who's ever had a bad day can appreciate. Like: Watching a movie with your parents that shows full-frontal nudity. Having to make that face to people in the hallway that implies "Hey." When it takes a scissors to open a plastic package that the scissors is in. Yoga instructors who smoke. Pop-up ads that offer the removal of pop-up ads. That bacon will never be considered a vegetable. When everything a cynic warns you about is happening. ...Show more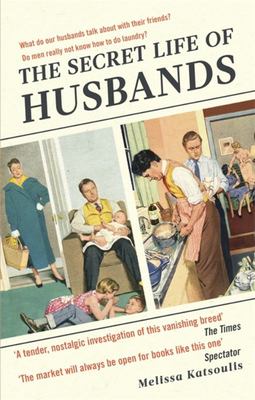 $25.00
NZD
Category: Humour
'Tender and] nostalgic' The Times What's married life like from the man's point of view?What does a wedding actually mean to a man?Do men really not know how to do laundry? Now, with masculinity in crisis (again), it's more important than ever to understand the secret lives of husbands. Couldn't our re lationships be better navigated if we listened, impartially, to how the world looks from inside a man's head? Do they feel sad at the thought of never falling in love again? Would they ever admit that their partner's cooking is worse than their mother's? Melissa Katsoulis's mission is not to find the perfect husband, or the worst. It's about talking to married men and understanding their world. We are inundated with statistical research about gender and domestic politics but it doesn't tell us how things really feel to real men. Through interviews with ordinary men, experts and imaginary Greek gods, Melissa will uncover everything you need to know about the man in your life. From a whistle-stop tour of husbands through history to husbands in the nursery, husbands on holiday, husbands in the kitchen and husbands of a certain age, The Secret Life of Husbands is a warm and witty journey of discovery about the modern-day husband. ...Show more
$28.00
NZD
Category: Humour
The QI Elves are the clever clogs behind the hit panel show QI. Every Wednesday the Elves appear on The Zoe Ball Breakfast Show's 'Why Workshop' where they answer the ponderings and wonderings of Radio 2's most inquisitive listeners. Funny You Should Ask features the QI Elves' answers to questions on to pics ranging from goosebumps to grapefruit, pizza to pirates and everything in-between. Generously sprinkled with extra facts from the Elves this is essential reading for the incurably curious. How much water would you need to put out the Sun? If spiders can walk on the ceiling why can't they get out of the bath? What's the point of snot? Why does my pizza taste so much better the next morning? Why do dads make such bad jokes? Why am I a capital letter and you're not? Why is there an Essex, a Wessex, a Sussex but no Nossex? Can I dig a tunnel to the other side of the Earth? Why aren't unicorns called unihorns? Do cats get goosebumps? When does a rock become an island? Why don't clouds freeze? Can I live forever? ...Show more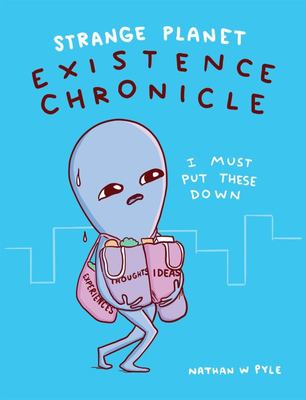 $35.00
NZD
Category: Humour
The curiously relatable inhabitants of Nathan W. Pyle's New York Times bestselling phenomenon Strange Planet are at it once again! Illustrated with art from the Strange Planet collections, Nathan W. Pyle's guided journal takes a fresh, self-reflective look at the behaviour that makes us human. Strange Planet: Existence Chronicle explores favourite themes from the Strange Planet social media stream and books, including emotions, recreation, and cultural traditions. Filled with prompts from the Strange Planet universe, and showcasing the signature characters in pastel hues of pink, blue, green, and purple, this guided journal can help fans explore and better understand the "strange planet" they inhabit. ...Show more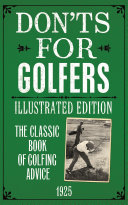 $23.00
NZD
Category: Humour
First published in 1925, this facsimile edition contains hundreds of entertaining tips for golfers of all ages and abilities. This pocket-sized facsimile edition contains hundreds of tips for golfers of all abilities. The advice, ranging from technique and fashion to etiquette on the course and in the C lub House, provides an entertaining snapshot of life in 1920s Britain. Handy tips include: Don't over-indulge yourself in eating and drinking during the non-golfing days, and then expect to work off excess by a good game of Golf. You may play Golf of sorts, but it will not be a good game. Don't make Golf your sole topic of conversation. There are a few otherwise quite intelligent persons who are non-golfers. You will never make converts if you bore non-players to distraction by for ever talking of the Royal and Ancient Game. Don't blame your clubs for faults of your own that may be easily corrected if you analyze your methods of using the implements. Don't keep up a running fire of conversation during the round. Golf is a game in which thought is necessary and silence is preferable to chatter. Don't irritate your opponent by wearing jazzy colors. To dazzle his eyes with a multi-colored pull-over or peace-disturbing golf stockings is to take a mean advantage. ...Show more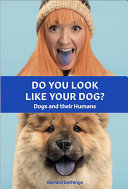 $22.00
NZD
Category: Humour
Why DO people look like their dogs? Is it shared personality traits, an expression of self-love, or do they grow together over time like old married couples? This book explores the intense bonds we develop with our dogs, which are far from only skin, or even fur, deep. 50 photos by renowned animal photo grapher Gerrard Gethings present insightful and fun depictions of dogs and their humans, and humorous texts are included in the booklet to provide clues about these 25 people and their furry best friends. The book also includes behind the scenes photos and an interview with the photographer. ...Show more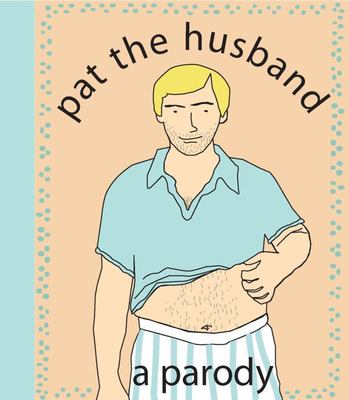 $23.00
NZD
Category: Humour | Series: Humour Ser.
Every wife, girlfriend, and woman who hopes to be one will treasure this book, and have endless fun playing with the lift-the-flap, touch-and-feel, pull tabs, and other highly designed elements. It slyly questions who wears the pants in the family, and lets women humor their men by removing the Velcro p ants from the female figure and putting it on the male. Or, eager to have hubby say yes to your request? Then just use the tab to make his head nod! Since all men are really little boys at heart, what better way to celebrate (okay ...Show more
$20.00
NZD
Category: Humour
'Ah! This is the dream!' says Julian one morning. 'With good old British common sense and community spirit like this, there's no reason that we couldn't exist on the island like this for the rest of our days!' What could possibly go wrong . . .? Anne has gathered Julian, Dick, George and, of course, T immy, together for a last nostalgic jaunt in the countryside together before grown-up responsibilities take the four cousins off in different directions. It's only natural that they find their way onto Kirrin Island for a look around, as this might be the last time they're here together as a group. They are planning just to spend the night there and come home the next day, perhaps with a little exploring in the dungeon for old time's sake. But that night they hear the country has gone into lockdown. They are not allowed to leave. With their usual resourcefulness, they are determined to make the best of it, and remain cheerful and healthy. As Anne keeps saying: They're lucky, really, to have all this countryside and fresh air at their disposal!   ...Show more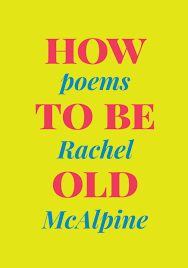 $25.00
NZD
Category: Humour
Wellington writer Rachel McAlpine blogs and podcasts about living and ageing and is celebrating her 80th birthday with a book of poems. How to Be Old is an explosion of humanity on the page with some practical tips from the author and sage advice from Elsie aged five. Rachel has also written novels, son gs and plays, and books about writing. Her website is writeintolife.com ...Show more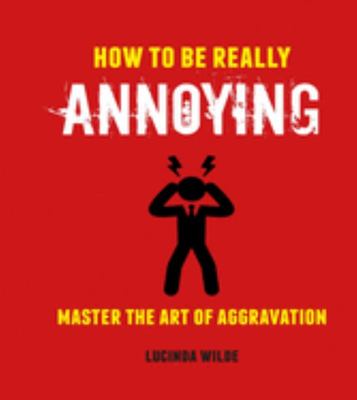 $18.00
NZD
Category: Humour
Over 150 ways to master the art of being incredibly irritating.   In a world full of trivial annoyances and a slow, steady drip of irritations, it can be hard to find a way to stand out. We can all be irritating without trying, but in very minor ways. To elevate your ability to be spectacularly annoyi ng demands focus, courage, determination, and creativity--this book will show you how. Commuting? Always take at least two bags, and sit with your legs wide apart on the subway. Eating out? Always reject the first two tables offered, then change your mind and go back to one of them (preferably after ordering your food). Flying? Wait until the person next to you has their tray table down and covered in food and drink before deciding you need to use the bathroom. Covering work, home life, relationships, birthdays, nights out, and plenty more, this hilarious guide will leave you well equipped to annoy anyone and everyone, no matter what the occasion. ...Show more