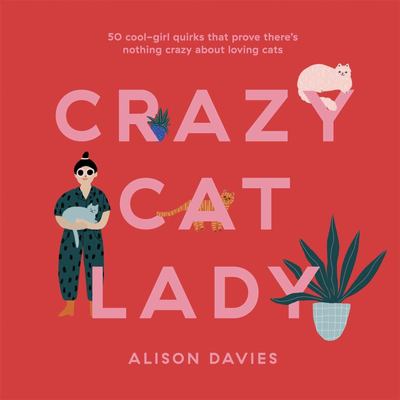 $20.00
NZD
Category: Humour
Enigmatic, alluring and almost always quirky, cats and the ladies that love them share much in common. As individual as their feline counterparts, crazy cat women exude charm and, while they have their eccentricities, they refuse to hide them. Instead, they take centre stage and celebrate what makes the m unique; the bond between femme fatale and feline furry. While some sneer at the general adoration cat ladies dish out to their beloved puss (along with the finest fresh salmon) those of us in the know understand that what we give out, we get back in so many delightful ways. Yes, cat ladies go the extra mile when it comes to anything feline related. It's all part of the fun. So here's to all you feline loving ladies! This book is a celebration of your pawsomeness. And if you're on the fence when it comes to embracing your inner cat craziness, but recognise some of the 50 traits outlined in these pages, don't be shy. Come join the party - it really is where all the cool cats hang out. ...Show more
$23.00
NZD
Category: Humour | Reading Level: General Adult
The night Dad had a few cheeky ones after work, forgot the milk and tripped over the rubbish, Mum called him A Wild Thing and said "Don't mind me!" and spent the rest of the night on the phone . . . In this hilarious, touching homage to Maurice Sendak's Where the Wild Things Are, a tired and emotional dad finds himself drifting off to the place where the Wild Dads went. 'Now PARTYYYYYYYYYY!' he said. In a riot of headbanging, air guitar and table football he finds himself at the centre of a great escape, but pretty soon he begins to miss the place he left behind . . . Lovingly illustrated by the award-winning Sholto Walker, this little book is the perfect gift for new dads - or any parent who's ever wanted to run away from it all. ...Show more
$15.00
NZD
Category: Humour | Series: The\Little Book Of... Ser.
Queen Elizabeth II is a force of stability in a turbulent, changing world. Revered for her calm dignity and sense of duty, the queen has rarely put a foot wrong in her 68 years - and counting - on the British throne. Her extraordinary reign has seen many changes: in 1953, the year of her Coronation, Wi nston Churchill was prime minister, Harry Truman President of the United States, and Joseph Stalin leader of the Soviet Union. The Queen rarely lets her guard slip, but when she does, she often reveals a biting wit. Spanning the decades, this revealing guide to the words of Her Majesty is an inspiring tribute to a remarkable woman, and the perfect gift for any royal fan. 'I cannot lead you into battle, I do not give you laws or administer justice but I can do something else: I can give you my heart and my devotion to these old islands and to all the peoples of our brotherhood of nations.' First televised Christmas address, 1957. 'My family and I are entirely supportive of Harry and Meghan's desire to create a new life as a young family.' Public statement, 13 January 2020. ...Show more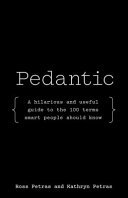 $23.00
NZD
Category: Humour
A compendium of 100 words and phrases smart people use-even if they only kinda sorta (secretly don't) know what they mean-with pithy definitions and fascinating etymologies to solidify their meanings.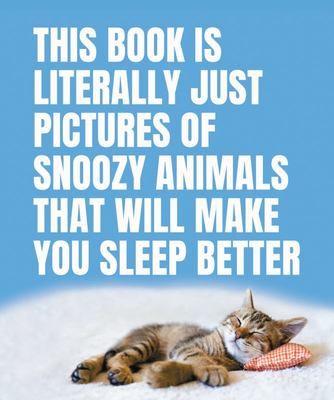 $23.00
NZD
Category: Humour
Screw meditative methods, white-noise machines, and chamomile tea--this photographic compilation of silly sweeties napping will lull you peacefully to sleep.   As suggested by its title, this ridiculous book is a sleeping aid which harnesses the relaxing power of cute animals. Well, wait--haven't you heard? The secret to a happy and fulfilled life is to just get eight hours of sleep per night. Except there's one big catch: getting a good sleep is borderline impossible in our current snoozing climate. We've got smartphones forever by our bedside--complete with the blue-light temptation of scrolling through social media till sunrise. There's only one solution: turn off the phone, and flick instead through this therapeutic book of snoozy animals. They will coo you into sleepy submission.   As its title subtly suggests, this book is literally just pictures of snoozing animals. Some of the lil' sleepy sweeties featured include resting raccoons, cats having a catnap, napping numbats, siesta-ing seals, drowsy dingoes, slumbering sloths, and zebras catching some much-needed Zs. Toward these furry angels we must turn in these dire times of sleeplessness to get a good night's sleep of our own.   This book is the follow-up-of-sorts to the hugely successful and totally adorable This Book Is Literally Just Pictures of Cute Animals That Will Make You Feel Better. ...Show more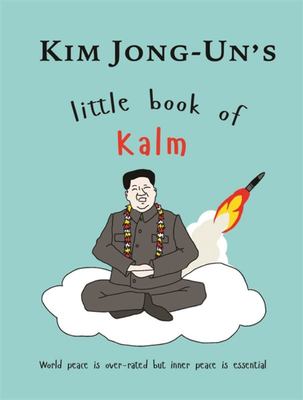 $15.00
NZD
Category: Humour
Do you ever feel like the weight of the world is on your shoulders? Or find yourself so stressed you could blow a nuclear fuse?  Relax! Kim Jong-Un's Little Book of Kalm is here to help. Whether you are stuck in a traffic jam or foiled in your plans for world domination, this book gives you the ultimate tips and tricks on how to keep kool. Follow Kim's pearls of wisdom and you'll find a solution to just about anything the world can throw at you. ...Show more
$20.00
NZD
Category: Humour
'Ah! This is the dream!' says Julian one morning. 'With good old British common sense and community spirit like this, there's no reason that we couldn't exist on the island like this for the rest of our days!' What could possibly go wrong . . .? Anne has gathered Julian, Dick, George and, of course, T immy, together for a last nostalgic jaunt in the countryside together before grown-up responsibilities take the four cousins off in different directions. It's only natural that they find their way onto Kirrin Island for a look around, as this might be the last time they're here together as a group. They are planning just to spend the night there and come home the next day, perhaps with a little exploring in the dungeon for old time's sake. But that night they hear the country has gone into lockdown. They are not allowed to leave. With their usual resourcefulness, they are determined to make the best of it, and remain cheerful and healthy. As Anne keeps saying: They're lucky, really, to have all this countryside and fresh air at their disposal!   ...Show more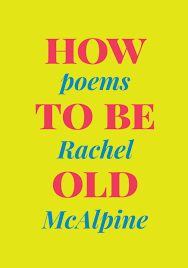 $25.00
NZD
Category: Humour
Wellington writer Rachel McAlpine blogs and podcasts about living and ageing and is celebrating her 80th birthday with a book of poems. How to Be Old is an explosion of humanity on the page with some practical tips from the author and sage advice from Elsie aged five. Rachel has also written novels, son gs and plays, and books about writing. Her website is writeintolife.com ...Show more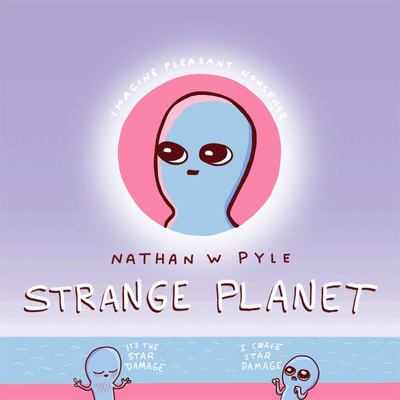 $25.00
NZD
Category: Humour
A hilariously perceptive and hugely addictive look at an alien world not unlike our own, based on the phenomenally popular Instagram comic From the mind of New York Times-bestselling author Nathan W. Pyle comes an adorable and profound universe in pink, blue, green, and purple. Since launching on Insta gram in Feb 2019, Strange Planet has become a viral sensation - and this book, based on the side-splitting Instagram comic - covers a full life cycle of the alien planet's inhabitants, including milestones such as: The Emergence Day Being Gains a Sibling The Being Family Attains a Beast The Formal Education of a Being Celebration of Special Days Being Begins a Vocation The Beings at Home Health Status of a Being The Hobbies of a Being The Extended Family of the Being The Being Reflects on Life While Watching the Planet Rotate With dozens of never-before-seen illustrations in addition to old favorites, Strange Planet offers a sweet and hilarious look at a distant world not all that unlike our own. ...Show more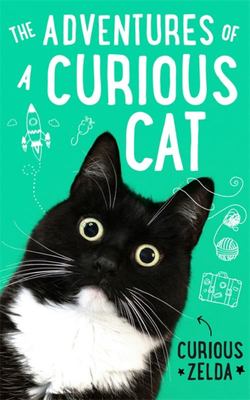 $25.00
NZD
Category: Humour
'Curiosity is more than just a desire to discover. It's a lifestyle, and a purrvilege. It's hours of observing a fly on the wall. It's entering the sock drawer just before it closes. It's sniffing the lampshade one more time . . .' Such is the wisdom of Curious Zelda: social media star, agony aunt, yog a teacher, cat. In The Adventures of a Curious Cat she gives insight into her view of the world and dispenses unparalleled wisdom. Zelda explains, in her unique voice, how to handle humans, how to communicate with furniture, and most importantly how to live a life curiously. It's the ultimate self-help guide for any cat, or indeed, their human. ...Show more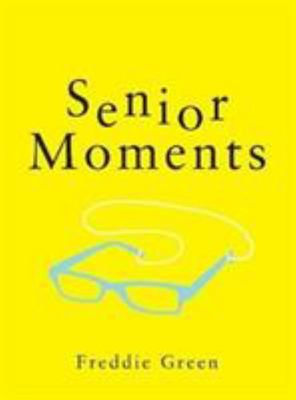 $20.00
NZD
Category: Humour
You know you're having a senior moment when ... ... you need a pen and paper just to order a round of drinks. Getting old? Join the club! This upbeat collection of all-too-common mishaps, sprinkled with quotes from wise old sages, will have you nodding in agreement and chuckling at all your lovable foib les. SELLING POINTS: * Will appeal to those who enjoyed Summersdale's Old Git Wit. * With a fresh design and new content, this is a new edition of The Little Book of Senior Moments (ISBN: 9781849537896). ...Show more

Crazy Cat Lady
by Agnes Loonstra (Illustrator); Ester Scholten
$30.00
NZD
Category: Humour
Welcome to the new "crazy cat lady." Once a dowdy, eccentric figure with at least a dozen cats shedding hair on every available surface, today she's a hip-at-any-age woman who knows an unassailable truth: Cats are awesome And she declares her kitty love with pride, humor, and--like her cats--an irresist ible dose of sass. Her tote bag is stocked with lint rollers and catnip. All her photos get the #catlady or #crazycatlady hashtags. And she's not alone--each tag has over 4 million posts on Instagram With clever text by Ms. Scholten and utterly charming artwork by Ms. Loonstra (a regular Flow illustrator), Crazy Cat Lady is a celebration of the quirky, relatable, and instantly recognizable habits of devoted feline fans. There are mottos for the perpetually fur-covered: Cat hair, don't care. Quotes for the owners who know the more the merrier: "Cats are like glasses of wine. You can't have just one." Flowcharts on what to name your kitten. "How to draw a cat" tutorials. Fun facts: Did you know that a cat has 230 bones in its body, more than you? And portraits of crazy cat ladies through history, from Florence Nightingale to Katy Perry. At an impulse-friendly price, this sweetly edgy little book has the fresh outlook on cat fanaticism the modern feline lover has been waiting for. ...Show more