$14.00
NZD
Category: Sale Book | Series: I Used to Know That ...
A Sunday Times top-ten title in 2008 and a bestseller ever since, I Used to Know That has continued to delight readers with its pages of forgotten facts from our school days. Now available in paperback, this great gift book has been repackaged with a fresh jacket design for anyone new to the series, and old fans alike. Nostalgic, informative and entertaining, it is an ideal and accessible buy for adults wanting to brush up on their lost knowledge. If you've forgotten the capital city of Chile; the basics of osmosis; how to solve a quadratic equation; who wrote the famous poem about daffodils; the use of a conjunction or the number of continents in the world, I Used to Know That is guaranteed to provide all the answers. ...Show more

$10.00
NZD
Category: Sale Book | Reading Level: near fine
Babies are bursting with potential. Each new experience and sensation stimulates their brain and provides pathways for future learning. Interaction and play are the keys to maximising a baby's learning potential in the first year, and Nurturing Your Baby's Potential is the ideal resource for parents and caregivers. Written by experienced child and hospital play specialist and mother of four, Nicola Woollaston, it is an inspiring and practical, multi-level book that: - explains in clear language how babies develop in the first year: motor skills, social and emotional, language, cognitive and intellectual - offers more than 60 simple ideas and activities to stimulate children's development and learning - presents the latest research into key aspects of child development in the first year Colour-coded for easy reference, and illustrated with more than 200 photographs, Nurturing Your Baby's Potential is essential reading for all parents, grandparents, caregivers and childcare professionals. ...Show more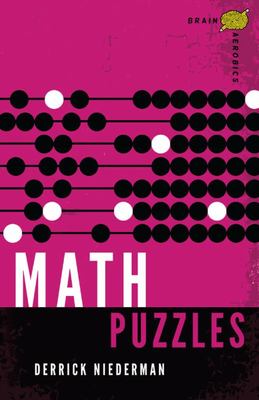 $6.00
NZD
Category: Sale Book | Series: Brain Aerobics Ser.
Keep your mind fit with brain aerobics If you like great mental exercises, try brain aerobics. All you have to do is open this book, lift a pencil, and flex your mind while solving this assortment of invigorating puzzles. In Brain Aerobics Math Puzzles, you'll need to be on top of your game. If the pro blems seem hard, that's because they are They take insight and brainwork to solve, but don't require advanced math. The answers may not come to you right away, but you'll enjoy figuring them out. ...Show more
$14.00
NZD
Category: Sale Book
Its 125 years since New Zealand women won the right to vote. But the battle for the right to so much else is ongoing. This first volume in the Te Papa Thinking About series brings together provocative, insightful and energetically argued essays by 12 leading New Zealand writers and thinkers, based aroun d objects from Te Papas collection. Sandra Coney, Holly Walker, Barbara Brookes, Tina Makereti, Sue Bradford, Morgan Godfery, Golriz Ghahraman, Dame Fiona Kidman, Ben Schrader, Charlotte MacDonald, Grace Taylor and Megan Whelan examine how New Zealand women have fared since 1893. ...Show more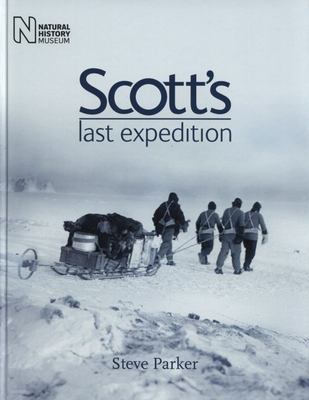 $18.00
NZD
Category: Sale Book
In November 1910 Robert Falcon Scott set off from New Zealand on the greatest quest of the Heroic Age of Polar Exploration - to reach the South Pole in Antarctica, the most remote, forbidding place on Earth. The Terra Nova expedition was to become one of the most famous tales of heroic adventure from an y age, with success and achievement overshadowed by failure and tragedy. This book tells the story of this historic and momentous expedition, the characters who were a part of it and their incredible feats of endurance. As well as the well-known South Pole trek itself, diary extracts and engaging stories show what daily life was like for Scott and his crew, what food they ate, where they slept, what equipment they used and the scientific work that was undertaken. Stunning photographs taken during the expedition and images of original artefacts from Scott's base camp illuminate this epic story. 2010 to 2013 is the centenary of Captain Scott's Terra Nova expedition to Antarctica. A major new exhibition at the Natural History Museum profiles Scott and his expedition party and explores the scientific contribution it made to the understanding of Antarctica. This highly illustrated guide is published to accompany the exhibition. ...Show more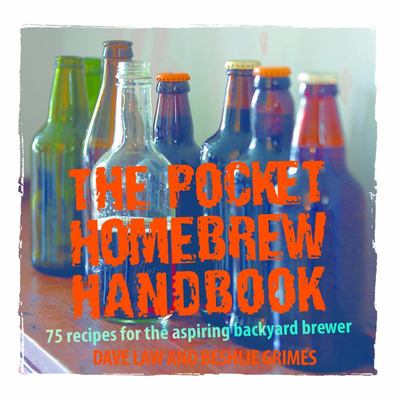 $9.00
NZD
Category: Sale Book
Following the explosion of interest in properly brewed beer, "The Pocket Homebrew Handbook": is here to provide the knowledge to allow beer enthusiasts to make their own. Packed with 75 recipes for everything from stouts and porters to IPAs and wheat beers, you will learn how easy it is to brew your own beers bursting with taste. So whether you like a hoppy, crisp finish or a biscuity, malty taste you are certain to find the right beer for you. A comprehensive introduction provides all the information needed to get started, explaining the key ingredients and how they work together, plus the equipment you'll need. Soon you will understand the intricacies of full-mash brewing and be well on your way to making beers you can be proud of. The aim is to encourage you to experiment, not reproduce beers you have enjoyed in the past - by mastering the basic types of beer, you can go on to produce your own. It's how the best microbreweries started, why not follow their lead? ...Show more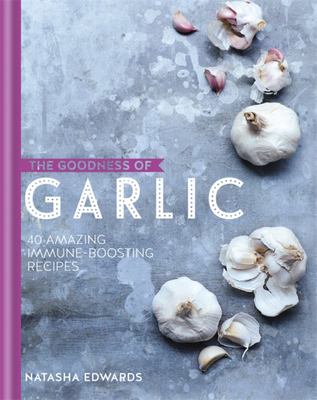 $8.00
NZD
Category: Sale Book | Series: The\Goodness Of... . Ser.
Garlic is one of the world's most valued ingredients, synonymous with so many cuisines that most kitchens would be bare without it. Not only does is have an irresistible flavour, it also has astonishing healing powers. Consuming just one clove a day will not only top up your body's supplies of vital vit amins and minerals, but also help maintain a healthy heart and help the body fight off infection. So inspire your culinary creativity with this medicinal marvel. Part of a series of four healthy ingredient-led cookery books, Garlic harnesses the extraordinary health benefits of this mighty bulb in simple and varied recipes, from classic dishes such as Aioli and Chicken with 40 Cloves of Garlic to salad dressings and immune-boosting winter soups. Growing up with garlic has excited and inspired Natasha Edwards to create dishes that burst with flavour and boost your health. ...Show more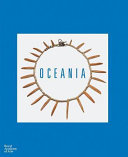 Oceania
by Peter Brunt, Noelle Kahanu, Emmanuel Kasarhérou, Sean Mallon, Michael Mel, Anne Salmond, & Nicholas Thomas
$49.00
NZD
Category: Sale Book
250 years after Cook's voyage to the South Pacific, the dazzling and diverse art of Oceania, from the historic to the contemporary. From the remote shores of Rapa Nui to the dense rainforest of Papua New Guinea, the islands of the Pacific are home to some of the most culturally diverse populations on th e planet. The region embraces an extraordinary range of art forms, from delicate shell ornaments to spectacularly decorated canoes and meeting houses. These have fascinated outsiders since the exploratory voyages of Captain Cook, the first of which commenced 250 years ago in 1768, and went on to entrance Gauguin and a host of other European artists. This volume accompanies a major survey in London and Paris of art from Oceania. It brings together the most up-to-date scholarship by the leading experts in the field, encompassing a dazzling array of objects from the region, including many that have never been published before. Also included are many works that have historically been overlooked, such as painted and woven textiles, elaborate wicker assemblages and expressively sculpted vessels, alongside works by artists working in Oceania today. Objects of great aesthetic beauty, these artworks are the product of a complex web of social, mythological and historical influences. ...Show more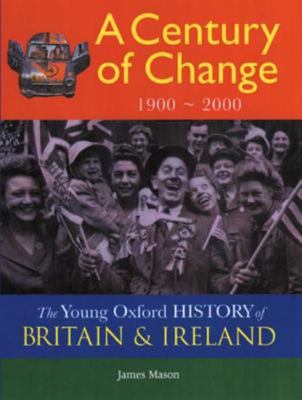 $10.00
NZD
Category: Sale Book | Series: The\Young Oxford History of Britain and Ireland Ser.
These outstanding books bring to life the people, places and events of the past in these islands, from the earliest settlers to the present day. They explore the everyday lives of people of all kinds across the centuries and charting the great moments of social change and of discovery andinvention.Find out what life was like for a soldier in the trenches in the First World War, how there was a communications revolution in the 20th century, and how equality for women came about. ...Show more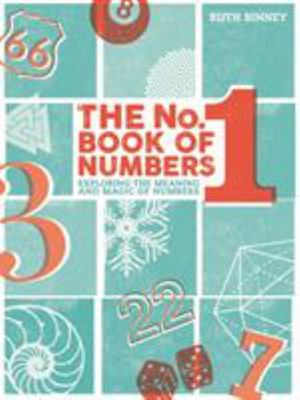 $14.00
NZD
Category: Sale Book
Why is 7 such a lucky number and 13 so unlucky? Why does a jury traditionally have '12 good men and true', and why are there 24 hours in the day and 60 seconds in a minute? This fascinating new book explores the world of numbers from pin numbers to book titles, and from the sixfold shape of snowflakes t o the way our roads, houses and telephone numbers are designated in fact and fiction. Using the numbers themselves as its starting point it investigates everything from the origins and meaning of counting in early civilizations to numbers in proverbs, myths and nursery rhymes and the ancient 'science' of numerology. It also focuses on the quirks of odds and evens, primes, on numbers in popular sports - and much, much more. So whether you've ever wondered why Heinz has 57 varieties, why 999 is the UK's emergency phone number but 911 is used in America, why Coco Chanel chose No. 5 for her iconic perfume, or how the title Catch 22 was chosen, then this is the book for you. Dip in anywhere and you'll find that numbers are not just for adding and measuring but can be hugely entertaining and informative whether you're buying a diamond or choosing dinner from the menu. AUTHOR: Ruth Binney has been fascinated by the world and the way it works since childhood. She holds a degree in Natural Sciences from Cambridge University and has been involved in countless publications during her career as an editor. She is a best-selling author, having published numerous book on the countryside, folklore and mythology, gardening and cooking, and has made frequent BBC radio broadcasts. Ruth lives in Yeovil, Somerset. ...Show more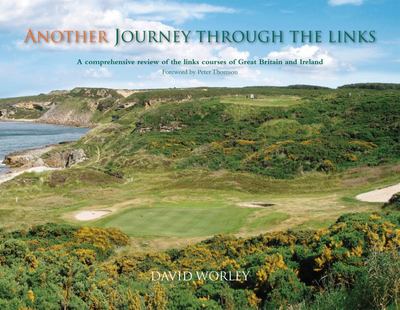 $39.00
NZD
Category: Sale Book
In 2007 Aurum published David Worley's magnificent book on his experience of playing, photographing and writing about the links courses of Great Britain and Ireland. Despite receiving universal praise for the book, the author has spent the past two years revisiting many original courses to take new and even better photographs. He has also rewritten large parts of the text. The result is a much revised and even more lavish book featuring an additional 12 courses that have either opened since 2007 or were omitted from the original book. Britain and Ireland's links courses are amongst the great wonders of golf. Spanning the islands from the remotest cliff tops to the most windswept dunes, they express the full wild splendour of some of the most rugged and beautiful areas in the world. For golfers they are as challenging as they are awe-inspiring, as players contend with hazards ranging from unceasingly ferocious winds to animals grazing on the fairways. Beyond that, they truly represent the history of the game, a legacy to be treasured and preserved as well as enjoyed. The author has reviewed almost every links course in the British Isles almost 170 in total. The book contains review of the courses along with over 500 photographs. It's a superb treat for any golf fan. ...Show more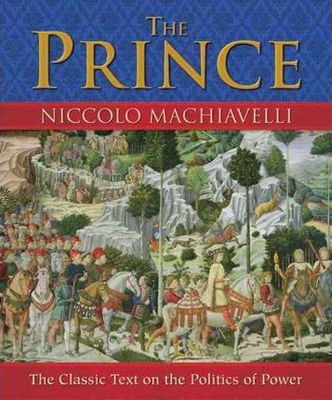 The Prince
by Niccolo Machiavelli
$10.00
NZD
Category: Sale Book
An illustrated adaptation of Niccolo Machiavelli's best-known book on acquiring and keeping political power. To retain power, a prince who inherits his throne must maintain the socio-political institutions to which his people are accustomed; however, a prince who is voted into power must first build a f oundation for the future, requiring the willingness to act immorally and use brute force and deceit as necessary. ...Show more