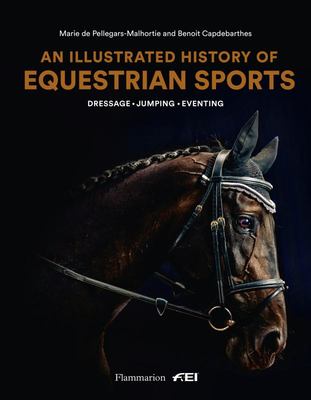 $80.00
NZD
Category: Sport
This is the first volume to trace the history of equestrian sports, including individual and team results across the sport's three official Olympic disciplines: dressage, eventing, and jumping.   This important reference documents the history of competitive horse-riding from 1912--when the sport first appeared at the modern Olympic Games in Stockholm--to the present. It brings together for equestrian enthusiasts a complete document of all the results of competitions to have taken place since 1912, including the Olympics, the European Championships, and the FEI World Equestrian Games. The volume is organized by decade, with both individual and team achievements listed, across the sport's three official disciplines: show-jumping, dressage, and eventing. Featuring groundbreaking riders such as Bill Steinkraus, Charlotte Dujardin, and Kevin Staut and exciting events in the history of the sport, this volume recounts the history of equestrian excellence through fascinating stories and record-breaking events.   This entirely original book is the first of its kind, and is replete with previously unpublished information about the sport, riveting stories, archival photographs and text, key facts and figures, and memorable anecdotes. Portraits of riders--both male and female--and some of the sport's most remarkable horses complete the volume, which acts as a key and original point of reference and an essential addition to the collection of any equestrian lover. ...Show more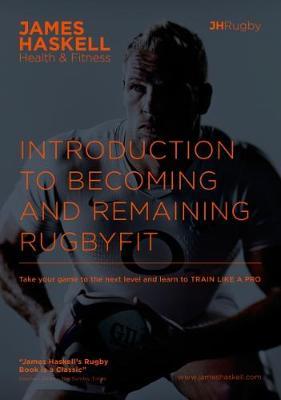 $20.00
NZD
Category: Sport
As a professional rugby player and renowned athlete, James is widely known for his elite athleticism and commanding physique. As such, it would be fair to say James Haskell knows a thing or two about getting and keeping fit, as well as preparing to play rugby. -------- Since the beginning and the public ation of his very first blog, James's mission has been to provide clear, concise information to help both aspiring male and female rugby players, as well as general fitness enthusiasts, to achieve their health and fitness goals. There is an awful lot of information in this book, which equally applies to a number of other sports, aside from rugby, as well as general training advice. -------- At the very heart of James Haskell Health & Fitness exists a burning passion for rugby. Like no other sport, rugby tests all elements of true fitness: speed, strength, power, agility, balance, endurance and co-ordination. These sit alongside all of rugby's other core ethics and values; such as teamwork, unity, working for each other, respecting the referee, the opposition and leaving everything on the field of play. -------- James has been inundated with requests from people all over the rugby world to provide specific rugby focused training, fitness and nutritional advice - well, now he has answered the clarion call. ...Show more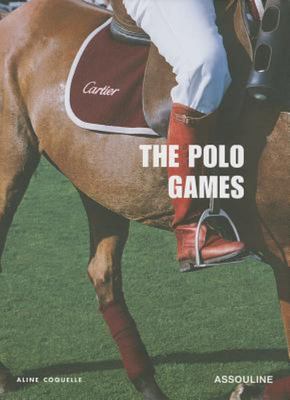 $35.00
NZD
Category: Sport
A veritable symbol of the art of living, polo has generated its own clans, codes, and destinations. Polo was first played in Persia, and then spread across the steppes of Central Asia to India. The British colonialists were quickly seduced by this "sport of kings and king of sports." They exported the g ame to the Western world, all the way to the Argentine Pampas. Today, polo teams travel a worldwide circuit, from Windsor to St. Moritz, Dubai or Buenos Aires, to compete in contests that recall jousting matches of warriors. Cartier, jeweler to kings, princes, and maharajahs, is of course an enthusiast of this sport and sponsors some of the most spectacular tournaments in the world, combining elements of passion, audacity, and the chic and cosmopolitan art of living. ...Show more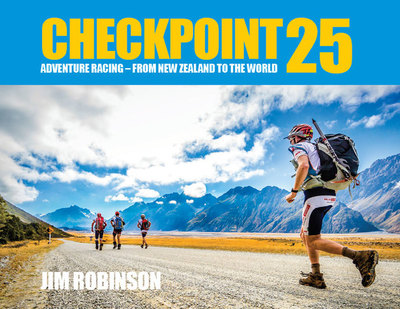 $40.00
NZD
Category: Sport
Adventure racing was born in New Zealand just over 25 years ago. This book spans the full journey, starting with the influence of the iconic Alpine Iron Man and the mighty Coast to Coast. All the great adventure races are here: Grand Traverse, Raid Gauloises, Southern Traverse, Eco-Challenge, Adventure Racing World Championships, Primal Quest, GODZone and many more. So are the leading names, and there's exploration into the fun and importance of New Zealand's local races. So leap in. Jim Robinson is a journalist and has reported widely on cycling, multisport, trail running and many other topics, gaining a Canon Media Award in 2011 and a Qantas Media Award in 2008.  Robinson's own sport has seen more than 30 years of enthusiasm for running, road cycling and mountain biking. In the mid-2000s, he learned how to paddle, took up multisport and still races. ...Show more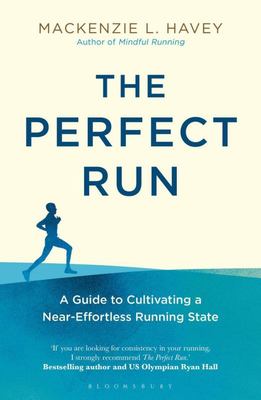 $25.00
NZD
Category: Sport
The "perfect" run, when you are in a full flow and feeling totally unstoppable, can be elusive, but this practical expert guide, written by a celebrated Runner's World writer Mackenzie Havey, will ensure you find it time and time again and in the process transform your running performances. At some po int in every runner's career they experience the "perfect" run, when they are in full flow and feel totally unstoppable. Your worries about the day and physical aches and pains melt away. Your body and mind are in complete sync and the run feels effortless. Even still, the path to achieving the perfect run remains mysterious. It often materializes in the unlikeliest of circumstances in adverse weather or on a day when everything else seems to be going wrong. Conversely, when we try hard to create the right conditions for that perfect run, it often doesn't come about. In The Perfect Run, Mackenzie L. Havey reveals everyone has the potential to enjoy more joyful and flow-driven running, no matter your experience, pace, or sporting ambitions. This ground-breaking book features insights from elite athletes, neuroscientists, coaches, and everyday runners to provide a road map for how to cultivate the right conditions for the "perfect" run. These ideas will not only help facilitate the potential for more successful running but, more significantly, can also be translated into other areas of your life to help provide a sense of calmness, self-control, and fulfillment far beyond the running trails. ...Show more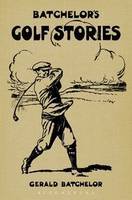 $29.00
NZD
Category: Sport
'Golf is a funny game ...Many books have been written on the art of playing Golf, but few have attempted to give any record of the subtle humour which belongs to all sports of Scottish origin, and to Golf in particular.' So said the original blurb when first published in 1914, and though a large number of titles have since appeared, mining the inherent wit, intemperance and pratfalls of golf, it is enlightening to return to Gerald Batchelor's original. Golf Stories is a collection of original short stories, jokes, anecdotes, sketches, dialogues and parodies, all illustrated with suitably baggy-trousered line drawings by E. W. Mitchell. It includes among many other items the maxims of Foozler Minimus, a golfing Roman legionary (Mens agitat molem: 'Some men get annoyed with a molehill'), and 'The Rules - Revised', which states 'Casual water is any temporary accumulation of water - undiluted with whiskey'. Little has changed and so much has changed. The book is an essential addition to the library of any golfer. ...Show more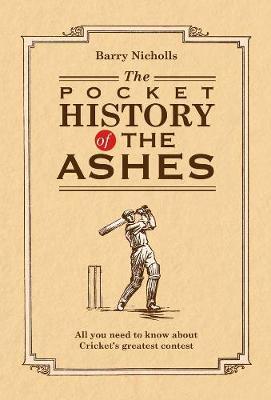 $25.00
NZD
Category: Sport
The Ashes is the ultimate prize in cricket. These series, played between Australia and England, have been going since the 1880's and now approach the crucial 70th meeting between the two teams with results spread evenly. Respected cricket writer Barry Nicholls takes a pop culture look at the history of the contests, with essential facts, records and trivia listed. Nicholls chooses `Facebook' moments,twitter facts and Instagram images to appeal to a modern audience. All the great names are here ... Bradman, Chappell, Lillee, Marsh, Border, Waugh and Warne ... as well as overviews and stats of almost 70 cricket contests. Barry Nicholls' Pocket History of Cricket's Ashes Contests is bound to appeal to all cricket fans and become an argument settler in the years ahead. ...Show more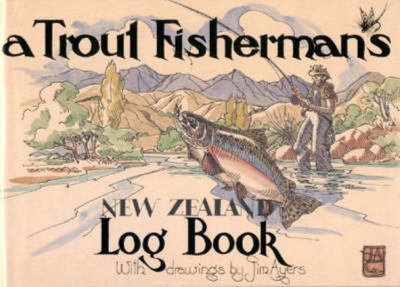 $20.00
NZD
Category: Sport
This logbook provides space to record fish caught and areas fished on each trip as well as other details including weights, condition factors and a summary of each fishing season.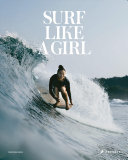 $100.00
NZD
Category: Sport
Whether they're threading a barrel or shredding a swell, these amazing women are making enormous waves in the world of surfing.   If you thought surfing was a male-dominated sport, think again. The thirty women surfers profiled in this thrilling collection can rip a wave with the best of them. Hailing f rom all over the world, each surfer is featured in spectacular photography and with their own inspirational words. There's American professional surfer Lindsay Steinriede on how her father's death has inspired her career; French board shaper Valerie Duprat on how she got her start "sculpting foam"; Conchita Rossler, founder of Mooana Retreat in Portugal, on connecting mind, body, and spirit; and Australian photographer Cait Miers on empowering women. You'll also meet surfers who are over sixty, who surf while pregnant, who captain boats, teach yoga, and make movies. Breathtaking photography captures these women from every angle, on and off the waves, in some of the world's most visually stunning locations. The perfect gift for surfing enthusiasts, this unique compilation of stunning pictures and hard-won wisdom proves that the thrill of catching a wave, riding it, and kicking out belongs to everyone. ...Show more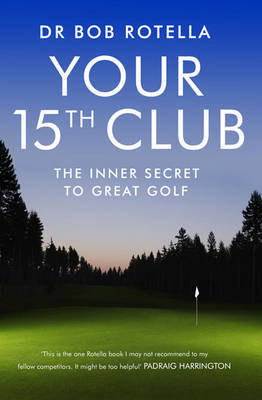 $30.00
NZD
Category: Sport
Dr Bob Rotella, author of half a dozen bestselling books on golf, including Golf is Not a Game of Perfect, brings together his skills and years of experience as a golf psychologist to give readers the insight they need to improve their game -- before they ever step up to the tee. At some point in playin g the sport, whether they're competing on the professional tour or enjoying a day with their foursome on any public course, every golfer hits a snag in their mental game. Dr Bob shows readers how to emulate Tiger, become more comfortable with their own inner arrogance, how to learn from better golfers, and overcome fear. He teaches readers easy ways to talk themselves into feeling confident and provides a detailed plan that anyone at any level can use to build self-esteem both on and off the course. ...Show more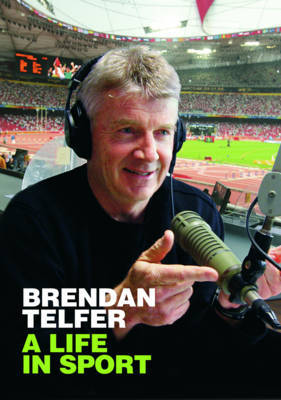 $40.00
NZD
Category: Sport
Telfer, one of New Zealand's best known sports broadcasters, has worked for TVNZ since 1974. In this book he covers many controversial topics and provides a personal account of working in the field.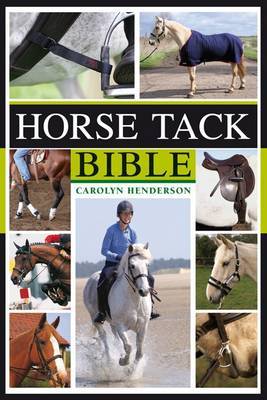 $45.00
NZD
Category: Sport
A comprehensive handbook of various aspects of horse tack and equipment: design, purpose, fit, function and problem solving. It covers traditional gear, the technical advances and designs, and English and Western tack. It also includes tips from some of the top trainers and riders such as Lyn Russell, C layton Fredericks and Janette Brakewell. ...Show more