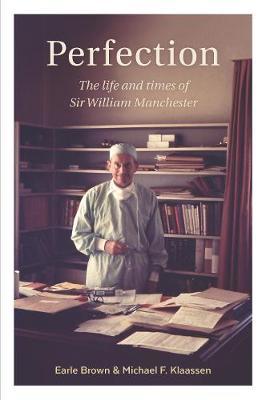 $40.00
NZD
Category: Biography/Memoir
From country boy to internationally renowned plastic surgeon, from junior medical officer to Lieutenant Colonel in just four years, "Perfection: the life and times of Sir William Manchester" covers a life of achievement and service. Hailing from small beginnings in rural Waimate, William Manchester beca me a battalion medical officer with the New Zealand Army in the United Kingdom during World War II. Selected in 1941 to train as a plastic surgeon, serendipitously under the supervision of the great pioneers Gillies, McIndoe, Mowlem and Barron - all New Zealanders - he excelled in this evolving surgical craft. In 1942, after eleven months training, he was posted to No. 1 General Hospital, Helwan, Egypt, to establish a plastic surgery unit for wounded New Zealand soldiers. After two years in Egypt, Manchester was ordered to return to New Zealand, where he was instrumental in the development of the plastic surgery unit at Burwood Hospital in Christchurch, primarily for wounded soldiers but also for selected civilian patients. At the end of 1950, he established the plastic surgery unit at Middlemore Hospital in Auckland, where he trained generations of young surgeons and nurses, became a world expert on the multi-disciplinary management of cleft lip and palate as well as a leader and political mentor on the world stage of plastic and reconstructive surgery. This biography is based on the extensive archives left by Sir William, the authors' research into his achievements and their personal knowledge of him, working with him as a trainee and colleague. ...Show more
$28.00
NZD
Category: Biography/Memoir
A NEW YORK TIMES BESTSELLER Winner of the 2019 National Book Award in Nonfiction A brilliant, haunting and unforgettable memoir from a stunning new talent about the inexorable pull of home and family, set in a shotgun house in New Orleans East. In 1961, Sarah M. Broom's mother Ivory Mae bought a shotgun house in the then-promising neighborhood of New Orleans East and built her world inside of it. It was the height of the Space Race and the neighborhood was home to a major NASA plant--the postwar optimism seemed assured. Widowed, Ivory Mae remarried Sarah's father Simon Broom; their combined family would eventually number twelve children. But after Simon died, six months after Sarah's birth, the Yellow House would become Ivory Mae's thirteenth and most unruly child. A book of great ambition, Sarah M. Broom's The Yellow House tells a hundred years of her family and their relationship to home in a neglected area of one of America's most mythologized cities. This is the story of a mother's struggle against a house's entropy, and that of a prodigal daughter who left home only to reckon with the pull that home exerts, even after the Yellow House was wiped off the map after Hurricane Katrina. The Yellow House expands the map of New Orleans to include the stories of its lesser known natives, guided deftly by one of its native daughters, to demonstrate how enduring drives of clan, pride, and familial love resist and defy erasure. Located in the gap between the "Big Easy" of tourist guides and the New Orleans in which Broom was raised, The Yellow House is a brilliant memoir of place, class, race, the seeping rot of inequality, and the internalized shame that often follows. It is a transformative, deeply moving story from an unparalleled new voice of startling clarity, authority, and power. ...Show more
$40.00
NZD
Category: Biography/Memoir
'A powerful, honest story of courage, redemption and finding purpose' - Bear GryllsHow do you rebuild your life when you've hit rock bottom?Mark Wales thought his life would end in a cornfield in Afghanistan. Mark and his SAS troops emerged from that scorched battlefield twelve hours later, his mentor g unned down, his dream career now a nightmare. Over four deployments of intense warfighting, Mark watched the line between right and wrong become blurred. When he left the SAS he was adrift, crippled by guilt.On a mission to rebuild himself, Mark turned his life around. He fought his way into the gates of a US Ivy League business school and into the boardrooms of top-tier international corporations. He spent years navigating failure in a quest to find new meaning in life. With every setback, Mark counterattacked, discovering the tactics and tools needed to become more resilient, and to find happiness, belonging and purpose.Told with gripping suspense, humour and touching warmth, Survivor is Mark's extraordinary life in and out of the SAS, a story of resilience and a testament to the power of transformation. ...Show more
$28.00
NZD
Category: Biography/Memoir
The bestselling autobiography of a cycling legend and winner of the 2011 Tour de France On the afternoon of Sunday, the first of February 2015, Cadel Evans crossed the finish line in the first-ever race of the event that would immortalise his name: the Cadel Evans Great Ocean Road Race. At that moment, an extraordinary cycling career, spanning 20 years and more than 750 professional races, came to a close. Now, looking back on his journey, Cadel Evans tells his story of the races and moments that mattered. Ranging from the dirt tracks of his early 1990s mountain-biking days to the Tour de France's famous podium in 2011 and beyond, The Art of Cycling is a tale of potential realised and ambition fulfilled. It's also the inspiring story of a young boy from the Australian bush, whose focus, talent and dedication conquered the elite world of international cycling in an era when few Australians competed, let alone won. Famous in the sport for his meticulous preparation and as an athlete who prided himself on his ability to give his all, Evans writes with forensic detail about the triumphs, the frustrations, the training, the preparation, the psychology of the sport, his contemporaries, the legends, the controversies and, above all, his enduring love of cycling. ...Show more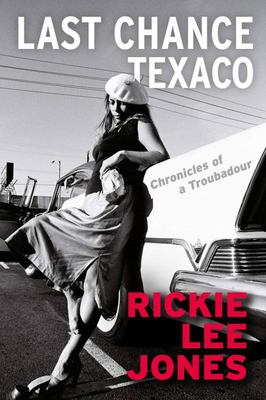 $37.00
NZD
Category: Biography/Memoir
This troubadour life is only for the fiercest hearts, only for those vessels that can be broken to smithereens and still keep beating out the rhythm for a new song. Last Chance Texaco is the first-ever no-holds-barred account of the life of two-time Grammy Award-winner Rickie Lee Jones, in her own word s. It is a tale of desperate chances and impossible triumphs, an adventure story of a girl who beat the odds and grew up to become one of the most legendary artists of her time, turning adversity and hopelessness into timeless music. With candour and lyricism, the 'Duchess of Coolsville' (Time) takes us on a singular journey through her nomadic childhood, to her years as a teenage runaway, through her legendary love affair with Tom Waits, and ultimately her longevity as the hardest working woman in rock and roll. Rickie Lee's stories are rich with the infamous characters of her early songs - 'Chuck E's in Love,' 'Weasel and the White Boys Cool,' 'Danny's All-Star Joint' and 'Easy Money' - but long before her notoriety in show business, there was a vaudevillian cast of hitchhikers, bank robbers, jail breaks, drug mules, a pimp with a heart of gold, and tales of her fabled ancestors. In this electrifying and intimate memoir by one of the most remarkable, trailblazing and tenacious women in music are never-before-told stories of the girl in the raspberry beret, a singer-songwriter whose music defied categorization and inspired pop culture for decades. ...Show more
$35.00
NZD
Category: Biography/Memoir | Series: Graphic Lives Ser.
A stunning visual biography of one of Japan's most famous historical artists, this book beautifully illustrates the story of Katsushika Hokusai. Enter the world of Katsushika Hokusai - the enigmatic creator of Japanese art's all-time most iconic image. This vivid graphic biography tells the story of Hok usai's intriguing life and pioneering works, details the fascinating historical context of Edo-era Japan, and explains how Hokusai forged an image of his country that still resonates across the world today. Telling the story of both his eccentric (and incredibly productive) life - while simultaneously painting a fascination picture of his wider cultural legacy, this book is ideal for both those new to Hokusai's work - and his biggest fans. Those who enjoyed Basquiat: A Graphic Novel by Paolo Parisi or Pollock Confidential: A Graphic Novel by Onofrio Catacchio should look at this too. ...Show more
$40.00
NZD
Category: Biography/Memoir
The forgotten garden that inspired Charles Darwin becomes the modern-day setting for an exploration of memory, family, and the legacy of genius. Darwin never stopped thinking about the garden at his childhood home, The Mount, in Shrewsbury, Shropshire. It was here, under the tutelage of his green-finger ed mother and sisters, that he first examined the reproductive life of flowers, collected birds' eggs, and began the experiments that would lead to his theory of evolution. A century and a half later, with one small child in tow and another on the way, Jude Piesse finds herself living next door to this secret garden. Two acres of the original site remain, now resplendent with overgrown ashes, sycamores, and hollies. The carefully tended beds and circular flower garden are buried under suburban housing; the hothouses where the Darwins and their skilful gardeners grew pineapples are long gone. Walking the pathways with her new baby, Piesse starts to discover what impact the garden and the people who tended it had on Darwin's work. Blending biography, nature writing, and memoir, The Ghost in the Gardentraces the origins of the theory of evolution and uncovers the lost histories that inspired it, ultimately evoking the interconnectedness of all things. ...Show more
$26.00
NZD
Category: Biography/Memoir
THE SUNDAY TIMES BESTSELLER The incredible follow-up to one of the most talked about books of the decade - the phenomenon, Waterstones Book of the Month and Costa Award shortlisted The Salt Path. _______ 'Extraordinary: wise, unflinching, exquisite. Profound' Observer 'A thrill to read. The nature wr iting is beautiful . . . heartening and comforting. You feel the world is a better place' The Times _______ Nature holds the answers for Raynor and her husband Moth. After walking 630 miles homeless along The Salt Path, the windswept and wild English coastline now feels like their home. And despite Moth's terminal diagnosis, against all medical odds, he seems revitalized in nature - outside, they discover that anything is possible. Now, life beyond The Salt Path awaits. As they return to four walls, the sense of home is illusive and returning to normality is proving difficult - until an incredible gesture by someone who reads their story changes everything: A chance to breathe life back into a beautiful but neglected farmhouse nestled deep in the Cornish hills; rewilding the land and returning nature to its hedgerows becomes their new path. Along the way, Raynor and Moth learn more about the land that envelopes them, find friends both new and old, and, of course, embark on another windswept adventure when the opportunity arises. The Wild Silence is a luminous story of hope triumphing over despair, of the human spirit's instinctive connection to nature, and of lifelong love prevailing over everything. _______ 'Raynor Winn has written a brilliant, powerful and touching account of her life before and after The Salt Path, which, like her astonishing debut, will connect with anyone who has triumphed over adversity' Stephen Moss, author and naturalist 'A beautiful, luminous and magical piece of writing' Rachel Joyce, author of The Unlikely Pilgrimage of Harold Fry 'So moving, it made me cry . . . repeatedly. Confirms Winn as a natural and extremely talented writer with an incredible way with words' Sophie Raworth 'A must read for anyone inspired by The Salt Path' Good Housekeeping 'An uplifting, illuminating read' Daily Mirror 'Heart-rending. A love letter to the natural world in all its wondrous glory . . . spellbinding' Herald Praise for The Salt Path 'An astonishing narrative of two people dragging themselves from the depths of despair along some of the most dramatic landscapes in the country, looking for a solution to their problems and ultimately finding themselves' Independent 'This is what you need right now to muster hope and resilience . . . a beautiful story and a reminder that humans can endure adversity' Stylist 'The landscape is magical: shapeshifting seas and smugglers' coves; myriads of sea birds and mauve skies. Raynor writes exquisitely. . . it's a tale of triumph; of hope over despair, of love over everything' Sunday Times 'The Salt Path is a life-affirming tale of enduring love that smells of the sea and tastes of a rich life. With beautiful, immersive writing, it is a story heart-achingly and beautifully told' Jackie Morris, illustrator of The Lost Words by Robert Macfarlane ...Show more
$33.00
NZD
Category: Biography/Memoir
'A deeply human read, wonderfully written, on the foibles of a fascinating, flawed, treacherous and sort of likeable character.' Philippe SandsThose people who were betrayed were not innocent people. They were no better nor worse than I am. It's all part of the intelligence world. If the man who turned me in came to my house today, I'd invite him to sit down and have a cup of tea.George Blake was the last remaining Cold War spy. As a Senior Officer in the British Intelligence Service who was double agent for the Soviet Union, his actions had devastating consequences for Britain. Yet he was also one of the least known double agents, and remained unrepentant.In 1961, Blake was sentenced to forty-two years imprisonment for betraying to the KGB all of the Western operations in which he was involved, and the names of hundreds of British agents working behind the Iron Curtain. This was the longest sentence for espionage ever to have been handed down by a British court.On the surface, Blake was a charming, intelligent and engaging man, and most importantly, a seemingly committed patriot. Underneath, a ruthlessly efficient mole and key player in the infamous 'Berlin Tunnel' operation. This illuminating biography tracks Blake from humble beginnings as a teenage courier for the Dutch underground during the Second World War, to the sensational prison-break from Wormwood Scrubs that inspired Hitchcock to write screenplay.Through a combination of personal interviews, research and unique access to Stasi records, journalist Simon Kuper unravels who Blake truly was, what he was capable of, and why he did it. ...Show more
$50.00
NZD
Category: Biography/Memoir
A fascinating and in-depth insight into the extraordinary career of one of our most important politicians, who was instrumental in shaping the development of Aotearoa New Zealand.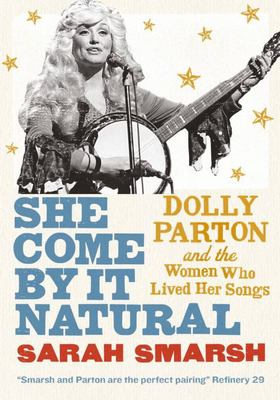 $25.00
NZD
Category: Biography/Memoir
At once candidly intimate and searchingly analytical, She Come By It Natural captures the enduring appeal of this singular star.
$28.00
NZD
Category: Biography/Memoir
WINNER OF THE PRESTO JAZZ BOOK OF THE YEAR 2020 An articulate, scrupulously researched account based on first-hand information, this book presents Brubeck's contribution to music with the critical insight that it deserves - ***** BBC Music Magazine This is the writing about jazz that we've been waiting for - Mike Westbrook The sheer descriptive verve, page after page, made me want to listen to every single musical example cited. A major achievement - Stephen Hough 'Definitive . . . remarkable. Clark writes intelligently and joyously.' - Mojo In 2003, music journalist Philip Clark was granted unparalleled access to jazz legend Dave Brubeck. Over the course of ten days, he shadowed the Dave Brubeck Quartet during their extended British tour, recording an epic interview with the bandleader. Brubeck opened up as never before, disclosing his unique approach to jazz; the heady days of his 'classic' quartet in the 1950s-60s; hanging out with Duke Ellington, Charlie Parker, Louis Armstrong, and Miles Davis; and the many controversies that had dogged his 66-year-long career. Alongside beloved figures like Ella Fitzgerald and Frank Sinatra, Brubeck's music has achieved name recognition beyond jazz. But finding a convincing fit for Brubeck's legacy, one that reconciles his mass popularity with his advanced musical technique, has proved largely elusive. In Dave Brubeck: A Life in Time, Clark provides us with a thoughtful, thorough, and long-overdue biography of an extraordinary man whose influence continues to inform and inspire musicians today. Structured around Clark's extended interview and intensive new research, this book tells one of the last untold stories of jazz, unearthing the secret history of 'Take Five' and many hitherto unknown aspects of Brubeck's early career - and about his creative relationship with his star saxophonist Paul Desmond. Woven throughout are cameo appearances from a host of unlikely figures from Sting, Ray Manzarek of The Doors, and Keith Emerson, to John Cage, Leonard Bernstein, Harry Partch, and Edgard Varèse. Each chapter explores a different theme or aspect of Brubeck's life and music, illuminating the core of his artistry and genius. ...Show more