$33.00
NZD
Category: Self Help | Series: Scandinavian Guide Ser.
Make time for the things that really matter in life. Find balance and happiness in your daily life, the Scandinavian way, with The Scandinavian Guide to Happiness There's a reason Finland, Denmark, Norway, Iceland, and The Netherlands consistently rank as the top 5 happiest countries on earth Find out the secrets to their happiness and fulfillment in The Scandinavian Guide to Happiness, which shares centuries of Nordic wisdom, including: - Lykke: Happiness is all around you (Denmark) - Lagom: Just the right amount--not too much, not too little (Sweden) - Fika: Taking daily coffee breaks and other comforting rituals (Sweden) - Hygge: Coziness brings comfort, courage, and happiness (Denmark) - Sisu: Everyday courage, grit, and determination & acting rationally in the face of adversity These basic principles will help you see how to have a happy life without buying anything, changing yourself, or making any other crazy drastic changes Topics include Simplicity, Happiness, Health & Wellness, Relationships, Nature-Inspired Living, and more. Full of inspiring, encouraging ideas--and charming illustrations --this thoughtful Scandinavian guide is sure to put a happy glow on your life. ...Show more
$25.00
NZD
Category: Self Help
THE SUNDAY TIMES BESTSELLER We all want to lead a happy life. Traditionally, when in need of guidance, comfort or inspiration, many people turn to religion. But there has been another way to learn how to live well - the humanist way - and in today's more secular world, it is more relevant than ever. I n THE LITTLE BOOK OF HUMANISM, Alice Roberts and Andrew Copson share over two thousand years of humanist wisdom through an uplifting collection of stories, quotes and meditations on how to live an ethical and fulfilling life, grounded in reason and humanity. With universal insights and beautiful original illustrations, THE LITTLE BOOK OF HUMANISM is a perfect introduction to and a timeless anthology of humanist thought from some of history and today's greatest thinkers. ...Show more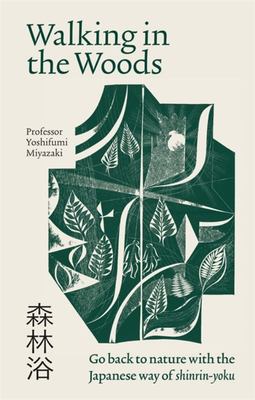 $28.00
NZD
Category: Self Help
'It is clear that our bodies still recognize nature as our home...' Yoshifumi Miyazaki 'Forest bathing' or Shinrin-yoku is a way of walking in the woods that was developed in Japan in the 1980s. It brings together ancient ways and wisdom with cutting edge environmental health science. Simply put, fore st bathing is the practice of walking slowly through the woods, in no hurry, for a morning, an afternoon or a day. It is a practice that involves all the senses and as you gently walk and breathe deeply, the essential oils of the trees are absorbed by your body and have an extraordinary effect on positive feelings, stress hormone levels, parasympathetic nervous activity, sympathetic nervous activity, blood pressure, heart rate and brain activity. In this wonderful book, by the leading expert in the field, science meets nature, as we are encouraged to bathe in the trees and become observers of both the environment around us and the goings on of our own minds. ...Show more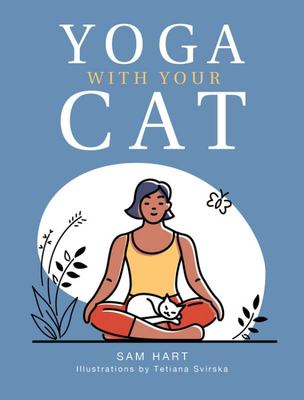 $20.00
NZD
Category: Self Help
Cats are natural-born yogis they know this and when you re practising your poses, be it cobra , pigeon or even crow , you d better be ready for your kitty to upstage you. With charming illustrations and easy-to-follow yoga poses, this delightful guide will help you perfect the cat stretch and maybe even impress your flexible feline friend. ...Show more
$30.00
NZD
Category: Self Help | Reading Level: very good
Jazz Thornton has achieved huge international recognition for her work in advocacy for mental health and the use of voices of lived experience to provide hope to those who are struggling. This journal, written with Genevieve Mora, her co-founder of the organisation Voices of Hope, provides a creative ap proach to self-help in mental health and well-being. This attractive journal contains simple exercises (with examples) plus thoughts and reflections by its two authors, both survivors of mental illness themselves. It is a practical and creative outlet for those struggling with mental health or simply looking to improve their personal outlook on life. As well as exercises there are inspirational quotations, pages for personal reflection or ideas, and even some colouring-in pages. There is a 'Where to Get Help' section at the back. ...Show more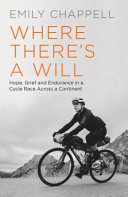 $25.00
NZD
Category: Self Help
A London cycle courier with a taste for adventure, Emily Chappell entered an extraordinary new race - The Transcontinental - in which riders must find their own way, entirely unassisted, across Europe in the shortest time possible. On her second attempt, she won the women's event, covering nearly 4,000 miles in 13 days and 10 hours, sleeping in short bursts wherever exhaustion took her. In the aftermath of a win that troubled as much as pleased her she worked with Mike Hall, the founder of the race, until his tragic death on the road. Where There's a Will is a book about a normal person finding the capacity to do something extraordinary; the paradoxes of comradeship, competition, vulnerability and will and the shock of grief, combined in a beautifully written and very human story. ...Show more
$33.00
NZD
Category: Self Help
More people are working alone than ever before - whether as entrepreneurs, freelancers, creatives or consultants. Here's how to work alone and like it!
$25.00
NZD
Category: Self Help
From the author of international bestsellers The Book of Knowing and The Book of Overthinking.   There's a lot of angst around these days. This heightened sense of fear, concern, insecurity and uncertainty can be overwhelming. Bestselling author of The Book of Overthinking and The Book of Knowing Gwe ndoline Smith explains what angst is and the ways in which deep anxiety can manifest. Gwendoline then drills down into social anxiety, which is often underdiagnosed but is one of the most common of the anxiety family. Using simple, clear language and humorous illustrations, Gwendoline gives detailed step-by-step advice on how to cope.   ...Show more
$37.00
NZD
Category: Self Help
Social distancing under COVID has thrown us more deeply into our intimate relationships, and kept us achingly apart from family, friends and others. Stephanie Dowrick's classic Intimacy and Solitude is the wise guide we need to help us find our personal ground, whatever challenges we face.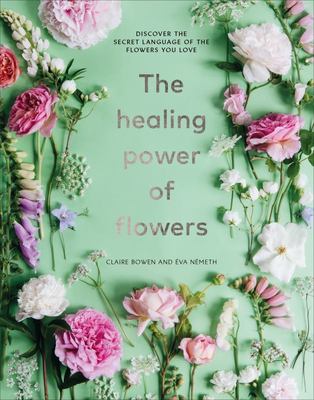 $37.00
NZD
Category: Self Help
Live life in full bloom.This beautiful book features your favourite flowers grouped by their purpose - for love, for joy, for luck, for calm, to console, and to celebrate. Discover their traditional meanings, holistic benefits, and when flowers are in season so that they can be sourced locally with a mi nimal carbon footprint.By creating thoughtful personal bouquets or choosing a flower for its meaning, its natural energy, or holistic property, you can bring the benefits of the natural world back into your home, your workplace, and into the lives of loved ones.Find out why you should give Foxgloves to celebrate a new job, Lilacs for joy, or Chrysanthemums for luck, and become fluent in the secret language of flowers. ...Show more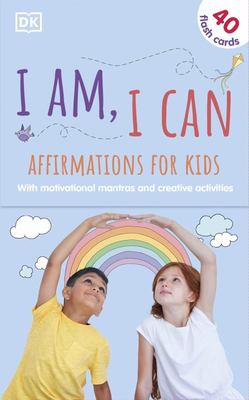 $24.00
NZD
Category: Self Help
I am strong. I am brave. I can handle anything. These flash cards will empower your child by providing more than 70 inspiring affirmations. Children can pick up a card whenever they need a boost and read a different motivational mantra on each side of the flash cards. With a carefully selected themes s uch as positivity, calm, and adventure - children can build their self-esteem and resilience by focusing on what matters to them. Perfect for children aged 7 to 9, this box of cards not only educates, but inspires. Affirmations tied to certain key events from history provide motivation and encouragement. Learn about the Apollo 13 mission and discover how to stay calm under pressure. Rosa Parks' refusal to give up her seat on the bus links to the affirmation "I stand up for myself and others." Mindful activities encourage children to try practical techniques to explore the affirmations further - creating a "happiness jar" helps kids come up with their own affirmations, building a "coping wheel" empowers children to manage stress, and making friendship bracelets helps enact the affirmation "I am a caring friend." Affirmations have been proven to help overcome negative thoughts by reminding us of what matters. I Am, I Can Flash Card Affirmations for Kids uses beautiful illustrations to bring the daily doses of wisdom to life and encourage visualisation - a powerful tool in promoting self-belief and keeping anxiety at bay. ...Show more
$37.00
NZD
Category: Self Help
Many of us experience feelings of being stuck in the wrong life and disconnected from our true selves.Australian mindfulness expert and bestselling author Kate James has coached thousands of clients in similar situations.Now, in Change Your Thinking to Change Your Life, Kate introduces us to a range of techniques, based on her knowledge of mindfulness, positive psychology, ACT, creativity and neuropsychology, that will help us clarify our goals, realise our purpose and connect more fully with the wonder of life.Change Your Thinking to Change Your Life will help you to:- get to know yourself well- overcome the thoughts and beliefs that inhibit inner peace and limit you in your life choices- find your way to your version of a fulfilling life.Change Your Thinking to Change Your Life is the perfect companion for negotiating transformation in an unsettled age.Praise for Kate James'A collection of invaluable insights, practical tools and life-enhancing advice.' David Michie, author of Hurry Up and Meditate ...Show more