$38.00
NZD
Category: Fiction
It is 1981. Glasgow is dying and good families must grift to survive. Agnes Bain has always expected more from life. She dreams of greater things: a house with its own front door and a life bought and paid for outright (like her perfect, but false, teeth). But Agnes is abandoned by her philandering hus band, and soon she and her three children find themselves trapped in a decimated mining town. As she descends deeper into drink, the children try their best to save her, yet one by one they must abandon her to save themselves. It is her son Shuggie who holds out hope the longest. Shuggie is different. Fastidious and fussy, he shares his mother's sense of snobbish propriety. The miners' children pick on him and adults condemn him as no' right. But Shuggie believes that if he tries his hardest, he can be normal like the other boys and help his mother escape this hopeless place. Douglas Stuart's Shuggie Bain lays bare the ruthlessness of poverty, the limits of love, and the hollowness of pride. A counterpart to the privileged Thatcher-era London of Alan Hollinghurst's The Line of Beauty, it also recalls the work of Édouard Louis, Frank McCourt, and Hanya Yanagihara, it is a blistering debut by a brilliant novelist with a powerful and important story to tell. ...Show more
$20.00
NZD
Category: Fiction
NOW A MAJOR MOTION PICTURE STARRING ERIC BANA AS AARON FALK. AVAILABLE JUNE 30TH WHO REALLY KILLED THE HADLER FAMILY? It hasn't rained in Kiewarra for two years. Tensions in the farming community become unbearable when three members of the Hadler family are discovered shot to death on their property. Ev eryone assumes Luke Hadler committed suicide after slaughtering his wife and six-year-old son. Federal Police investigator Aaron Falk returns to his hometown for the funerals and is unwillingly drawn into the investigation. As suspicion spreads through the town, Falk is forced to confront the community that rejected him twenty years earlier. Because Falk and his childhood friend Luke Hadler shared a secret, one which Luke's death threatens to unearth ... ...Show more
$33.00
NZD
Category: Fiction | Series: The\Locked Tomb Trilogy Ser.
A USA Today Best-Selling Novel "Unlike anything I've ever read. " --V.E. Schwab"Lesbian necromancers explore a haunted gothic palace in space " --Charles Stross"Brilliantly original, messy and weird straight through." --NPR The Emperor needs necromancers. The Ninth Necromancer needs a swordswoman. Gi deon has a sword, some dirty magazines, and no more time for undead nonsense. Tamsyn Muir's Gideon the Ninth, first in The Locked Tomb Trilogy, unveils a solar system of swordplay, cut-throat politics, and lesbian necromancers. Her characters leap off the page, as skillfully animated as arcane revenants. The result is a heart-pounding epic science fantasy. Brought up by unfriendly, ossifying nuns, ancient retainers, and countless skeletons, Gideon is ready to abandon a life of servitude and an afterlife as a reanimated corpse. She packs up her sword, her shoes, and her dirty magazines, and prepares to launch her daring escape. But her childhood nemesis won't set her free without a service. Harrowhark Nonagesimus, Reverend Daughter of the Ninth House and bone witch extraordinaire, has been summoned into action. The Emperor has invited the heirs to each of his loyal Houses to a deadly trial of wits and skill. If Harrowhark succeeds she will be become an immortal, all-powerful servant of the Resurrection, but no necromancer can ascend without their cavalier. Without Gideon's sword, Harrow will fail, and the Ninth House will die. Of course, some things are better left dead. THE LOCKED TOMB TRILOGYBOOK 1: Gideon the NinthBOOK 2: Harrow the NinthBOOK 3: Alecto the Ninth ...Show more
$35.00
NZD
Category: Poppies Hot Picks This Month
A toxic will plays havoc in the lives of three generations of women when they discover they have been living a lie. A keenly observed story of the danger of secrets, the legacy of betrayal and the power of family from a bestselling Australian author.Sometimes an ending is really a beginning ...Felicity Lewis's fiftieth birthday party in her newly renovated home, loving husband and daughter Greta by her side, is going off with a bang when disaster strikes. Her father, Franklyn, with his usual impeccable timing, has keeled over and died.For some members of the family, his wife Hazel for example, Franklyn's death is not the great loss it first appears to be. But when his toxic and inexplicable will is read out, it becomes clear that long-buried secrets are about to surface, starting with the astonishing reappearance of Hazel's long-lost sister.Indeed, Franklyn's death sets in motion a chain of events that will cause three generations of Gifford family women to question everything they hold dear - their relationships, their loyalties, even their identities. Until, that is, they choose to fight back against their dark inheritance ... ...Show more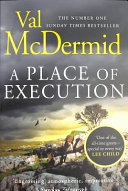 $23.00
NZD
Category: Poppies Hot Picks This Month
A riveting psychological thriller from the Number One bestselling Queen of crime fiction - Val McDermid. In the Peak District village of Scardale, thirteen-year-old girls didn't just run away. So when Alison Carter vanished in the winter of '63, everyone knew it was a murder. Catherine Heathcote remem bers the case well. A child herself when Alison vanished, decades on she still recalls the sense of fear as parents kept their children close, terrified of strangers. Now a journalist, she persuades DI George Bennett to speak of the hunt for Alison, the tantalizing leads and harrowing dead ends. But when a fresh lead emerges, Bennett tries to stop the story - plunging Catherine into a world of buried secrets and revelations. 'This book changed everything I thought I knew about crime fiction' Belinda Bauer, bestselling author of Snap 'Every now and then, a writer transforms the landscape of the literary canon: Val McDermid is one such writer' Fiona Cummins, bestselling author of Rattle 'Just mesmerizing' Joseph Knox, bestselling author of Sirens 'A brilliant book' Holly Watt, award winning author of To the Lions 'From the first pages, we know we're in the hands of a master ' Jeffrey Deaver 'Beautifully written' Daily Telegraph 'One of the best detective stories I've read' Ruth Rendell 'Possibly the best McDermid has written' Sunday Telegraph ...Show more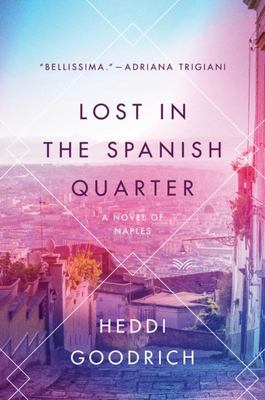 $25.00
NZD
Category: Fiction
As seen in the New York Times Book Review.  Set in the passionate, intense, and crumbling neighborhood known as the Spanish Quarter of Naples, comes a tale of two students searching for love and belonging in the city they so desperately want to call home. Years after leaving Naples with a broken hea rt, Heddi receives an email from her first love. Although she now lives in New Zealand, just the thought of the Spanish Quarter's narrow, winding streets sparks the pain of longing. Heddi had found her place in that city built on Roman ruins and set against a sleeping volcano. A place she wants to call home despite being l'americana or the American. For Heddi's group of university friends, Naples is either a refuge from their familial responsibilities or an entryway to a wider world. But for all of them, Naples was their real university of life: the setting of their unrestrained youth. When Heddi first met Pietro at a party hosted by her bohemian roommates, she was inexplicably drawn to the serious geology student. Despite coming from wildly different backgrounds--Heddi, a nomadic American; Pietro, an Italian farm boy--the two fell into a liberating romance. She was searching for the roots she never had, while he tried to escape his. Yet even after the two were doomed to part ways, their story isn't finished just yet. Inspired by her own 10-year search for belonging in Naples, author Heddi Goodrich gives readers a passionate tale of a life caught between two worlds and a heartfelt ode to first love--of a place, of a person-- where languages and cultures collide while dreams soar and crash in unexpected ways.   ...Show more
$33.00
NZD
Category: Fiction
Best Books of Summer 2018 Selection bySouthern Living* Philadelphia Inquirer* Bustle* HelloGiggles* Library Journal*   "Part mystery and part drama, Meyerson uses a complex family dynamic in The Bookshop of Yesterdays to spotlight the importance of truth and our need for forgiveness." --Associated Pre ss   A woman inherits a beloved bookstore and sets forth on a journey of self-discovery in this poignant debut about family, forgiveness and a love of reading.   Miranda Brooks grew up in the stacks of her eccentric Uncle Billy's bookstore, solving the inventive scavenger hunts he created just for her. But on Miranda's twelfth birthday, Billy has a mysterious falling-out with her mother and suddenly disappears from Miranda's life. She doesn't hear from him again until sixteen years later when she receives unexpected news: Billy has died and left her Prospero Books, which is teetering on bankruptcy--and one final scavenger hunt.   When Miranda returns home to Los Angeles and to Prospero Books--now as its owner--she finds clues that Billy has hidden for her inside novels on the store's shelves, in locked drawers of his apartment upstairs, in the name of the store itself. Miranda becomes determined to save Prospero Books and to solve Billy's last scavenger hunt. She soon finds herself drawn into a journey where she meets people from Billy's past, people whose stories reveal a history that Miranda's mother has kept hidden--and the terrible secret that tore her family apart.   Bighearted and trenchantly observant, The Bookshop of Yesterdays is a lyrical story of family, love and the healing power of community. It's a love letter to reading and bookstores, and a testament to how our histories shape who we become. ...Show more
Box 88
by Charles Cumming
$33.00
NZD
Category: Fiction
An organisation that doesn't exist. A spy that can't be caught. 1989: The fall of the Berlin Wall is imminent and the Cold War will soon be over. But for Box 88, a top secret spying agency known only to an inner circle of MI6 and CIA operatives, the espionage game is heating up. Lachlan Kite, recruite d straight from an elite board school, is sent to France - the frontline of a new secret war. Kite is tasked with gathering intelligence on a mysterious Iranian businessman implicated in the tragic Lockerbie bombing. But what he uncovers is even more deadly... 2020: MI5 hear rumours of Box 88's existence and go after Kite - only for Iranian intelligence to get to him first.  Taken captive and subjected to torture, Kite is presented with a simple choice: reveal the truth about what happened in France thirty years earlier - or watch his family die. Past and present merge, as MI5 and Box 88 are caught up in a race against time to save Kite. ...Show more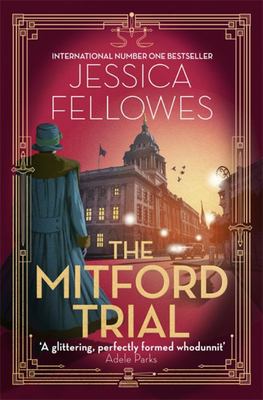 $35.00
NZD
Category: Fiction | Series: The\Mitford Murders Ser.
A timeless whodunnit with the fascinating Mitford sisters at its heart, The Mitford Trial is inspired by a real-life murder in a story full of intrigue, affairs and betrayal. It's former lady's maid Louisa Cannon's wedding day, but the fantasy is shattered shortly after when she is approached by a secre tive man asking her to spy on Diana Mitford - who is having an affair with the infamous Oswald Mosley - and her similarly fascist sister Unity. Thus as summer 1933 dawns, Louisa finds herself accompanying the Mitfords on a glitzy cruise, full of the starriest members of Society. But the waters run red when a man is found attacked, with suspects everywhere. Back in London, the case is taken by lawyer Tom Mitford, and Louisa finds herself caught between worlds: of a love lost to blood, a family divided, and a country caught in conflict. ...Show more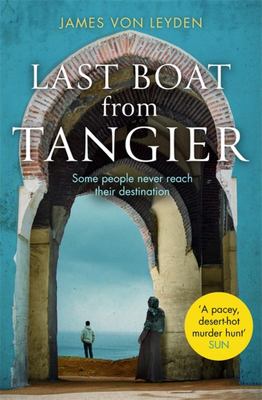 $35.00
NZD
Category: Fiction | Series: DETECTIVE BELKACEM BOOK 2
When Detective Karim Belkacem's best friend and colleague, Abdou, goes missing during an investigation into an illegal cartel, Karim is sent to Tangier look for him. But the Tangier police have another problem on their hands. Thousands of sub-Saharan migrants have collected in the region, desperate to g et to the Promised Land of Europe. Unable to trust his contacts in the police, or anyone in Tangier's underworld of traffickers and informants, Karim turns to his adopted sister Ayesha for help. The truth behind Abdou's disappearance is more disturbing than either of them could imagine. Praise for James von Leyden: 'Clever, captivating and colourful; an absorbing thriller rich in atmosphere' Philip Gwynne Jones, author of The Venetian Game and Vengeance in Venice ...Show more
$35.00
NZD
Category: Fiction
A "provocative and seductive debut" of desire and doubleness that follows the life of a young Palestinian American woman caught between cultural, religious, and sexual identities as she endeavors to lead an authentic life (O, The Oprah Magazine) On a hot day in Bethlehem, a 12-year-old Palestinian-Ameri can girl is yelled at by a group of men outside the Church of the Nativity. She has exposed her legs in a biblical city, an act they deem forbidden, and their judgement will echo on through her adolescence. When our narrator finally admits to her mother that she is queer, her mother's response only intensifies a sense of shame: "You exist too much," she tells her daughter. Told in vignettes that flash between the U.S. and the Middle East--from New York to Jordan, Lebanon, and Palestine--Zaina Arafat's debut novel traces her protagonist's progress from blushing teen to sought-after DJ and aspiring writer. In Brooklyn, she moves into an apartment with her first serious girlfriend and tries to content herself with their comfortable relationship. But soon her longings, so closely hidden during her teenage years, explode out into reckless romantic encounters and obsessions with other people. Her desire to thwart her own destructive impulses will eventually lead her to The Ledge, an unconventional treatment center that identifies her affliction as "love addiction." In this strange, enclosed society she will start to consider the unnerving similarities between her own internal traumas and divisions and those of the places that have formed her. Opening up the fantasies and desires of one young woman caught between cultural, religious, and sexual identities,You Exist Too Much is a captivating story charting two of our most intense longings--for love, and a place to call home. ...Show more
$35.00
NZD
Category: Fiction
The SAS is operating covertly in the wartorn badlands of northern Syria. They know it will be gritty, bloody and dangerous. But when Regiment legend Danny Black's unit, codenamed Zero 22, is tasked with a more routine operation, they don't expect it to end the way it does: in compromise and massacre, or chestrated by the shadowy Wagner Group, a paramilitary organisation in thrall to the Russian president. Back in the UK, Danny learns that his unit was betrayed by a mole feeding high-level military intelligence to the Russians. Like any SAS man worthy of the name, his first thought is to avenge the men who lost their lives on the Zero 22 op. He has no hesitation in accepting the mission to assassinate the man responsible for the death of his mates. But the headshed have more complicated plans and Danny finds himself operating with a face from his past whom he never thought he would see again. Together they embark on a high-risk, deniable mission that will require all Danny's Regiment skills if they are to have any hope of success. As the mission unfolds, however, Danny learns that darker forces are at play. And when everything he thinks he knows gets turned on its head, he realises that what started out as an act of revenge is just a single play in a conspiracy that will take him across the continents and pit him not only against the highly trained militants of the Wagner Group, but against the Kremlin, the White House and the insidious machinations of the most powerful men in the world. ...Show more