$25.00
NZD
Category: NZ Picture Books
5 -12 Years Old. You'll have lots of creative fun with this book full of puzzles, quizzes and activities that explore Aotearoa New Zealand and its people. Based on Gavin Bishop's bestselling Aotearoa- The New Zealand Story and Wildlife of Aotearoa, this activity book is a place for you to tell your own story in words and pictures.You'll- learn to introduce yourself in Maori- solve puzzles and crack codes- play games- invent a superhero- draw your future home- make maps- curate your heroes in a wall of fame- design a flag- create a menuand much more!Packed with quizzes, mazes, colouring pages and activities designed to stimulate bright minds, this is the ideal activity book for creative children aged 5-12. ...Show more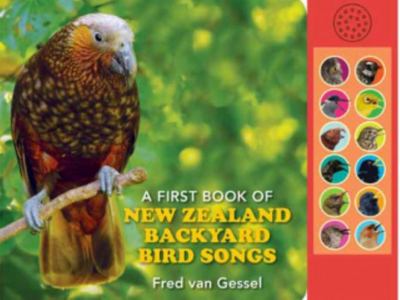 $28.00
NZD
Category: NZ Picture Books
Whether you're 5 years old or 65, it's never too late to get to know the feathered friends in your backyard, and learning their songs will open your eyes to a whole new world. Therefore this beautifully illustrated sound guide is the perfect way to introduce both children and adults to the wonders of bi rd song. Each of the 12 species covered Morepork, Kaka, Sacred Kingfisher, Grey Warbler, Silvereye, Bellbird, Tui, Fantail, Chaffinch, Song Thrush, Blackbird and Starling has a short description explaining some fascinating facts about that bird. Then the reader can press the relevant button on the panel on the side of the book and a short burst ofthe birds song will be played via the accompanying speaker. The book is aimed in particular at children, but is great fun for all the family and perfect for helping to foster an interest in the amazing wildlife that lives right alongside us in our homes. It's ideal for keeping on the windowsill overlooking the backyard. The species covered have been specially selected as ones that will occur in and around most backyards in the country, however big or small. If you need a reminder of the twittering and fluty song of the Tui, or the Chaffinch's cascade of notes, it is simply acase of pushing the button. All in all this is a perfect title for anyone, young or old, who enjoys the natural world and listening to the songs and calls of our familiar backyard birds. ...Show more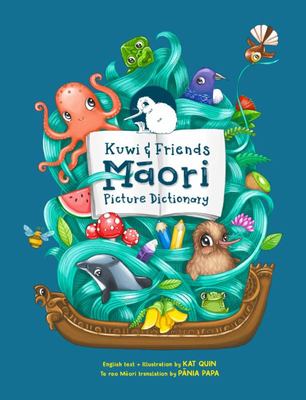 $35.00
NZD
Category: NZ Picture Books
Beginners Māori Language Picture Dictionary, for the Whole Family. From the #1 bestselling and award-winning author and illustrator of the Kuwi the Kiwi series, Kat Merewether, comes a large scale, stunningly illustrated visual dictionary. Full of over 1000 basic words in te reo Māori and English, perfe ct for every New Zealander.  A fun, easy-to-use resource for those wanting to discover, learn and use everyday words in te reo Maori. The illustrations are designed to help with comprehension, particularly for younger learners. Visual cues can assist with retention of language, to recall spoken and written words.  68 fully illustrated pages, in a large format (265 x 366mm), in vibrant full colour, with over 1000 te reo Maori words, translated into English. Embedded with gorgeous Kuwi the kiwi (and friends) illustrations.  Designed for everyday use, in the whanau (family), kura (school) and for all New Zealanders. Ages 0-100+. A portion of each sale goes to charity Kiwis for Kiwi. ...Show more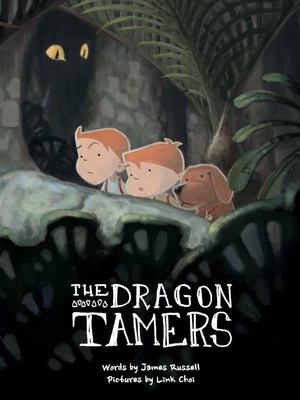 $20.00
NZD
Category: NZ Picture Books | Series: The Dragon Brothers
Here the boys discover by accident a map, on which all the familiar landmarks appear to have another, secret, name. Fascinated by 'The Dragon Hatchery', they pack up and set off to discover it for themselves. When Paddy sits down on an odd-shaped rock and does a tiny fart, things get a little bit crazy. The follow up to The Dragon Hunters. James Russell is a first-time children¿s book author. Link Choi is an Auckland-based illustrator and artist. ...Show more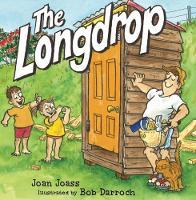 $20.00
NZD
Category: NZ Picture Books
Here's a fantastic tale for kids about the classic Kiwi holiday that includes a caravan, a beach and the sometimes-smelly toilet shed out the back of the holiday section - the longdrop. The kids need to go, and the public loo is sooo far away from their caravan. So, Dad builds a longdrop! When the paper builds to capacity Dad thinks and thinks and solves his problem - with a match. He forgets fire and methane make for an explosive situation! Based on a true story (Joan's husband is 'Dad'), this fun rhyming story celebrates the hilarious situations that arise from the Kiwi 'she'll be right' approach to life. Bob Darroch's jam-packed illustrations perfectly depict New Zealand holiday time. ...Show more
$40.00
NZD
Category: NZ Picture Books
A spectacular illustrated picture book exploring New Zealand's unique landscapes and its incredible wildlife by the award-winning author of Aotearoa: The New Zealand Story. Long before waka touched Aotearoa's shores, the land of the long white cloud was home to an array of creatures uniquely adapted to its environments and protected by its isolation. Encounter New Zealand's incredible wildlife in this spectacular visual exploration. Journey through ocean, sky and land to meet a marvellous range of organisms. Discover fascinating facts, and learn how we influence the survival of our living treasures. In this magnificent companion volume to Aotearoa: The New Zealand Story, Gavin Bishop weaves a compelling visual narrative of our land, our people and our wildlife - past, present and future. ...Show more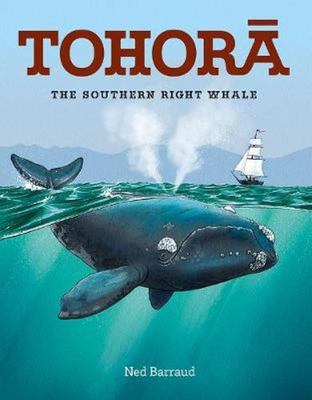 $20.00
NZD
Category: NZ Picture Books
Once, the mighty tohora, or southern right whale, was a common sight in winter off the coast of Aotearoa. But it proved to be an easy target for the 19th-century whalers, and was soon driven to the edge of extinction. In the 20th century, however, it became a protected species, and once commercial whali ng was virtually stopped, the southern right whale made a comeback. Ned Barraud recounts this moving story in this beautifully illustrated book, a heartening and optimistic tale for every New Zealand child. ...Show more
$15.00
NZD
Category: NZ Picture Books
In this very funny, cumulative song, each page tells us something new about the donkey until we end up with a spunky, hanky-panky, cranky, stinky, dinky, lanky, honky-tonky, winky, wonky donkey which will have children in fits of laughter!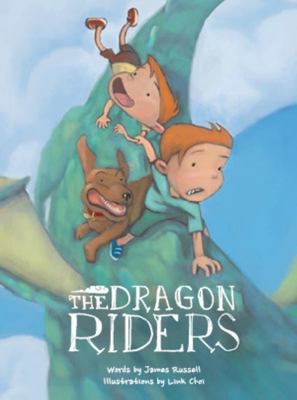 $20.00
NZD
Category: NZ Picture Books | Series: The Dragon Brothers
Thanks to an unexpected adventure, brothers Flynn and Paddy have recently acquired a pet dragon. In the third book of this series, their dragon, Elton John, takes them on an impromptu ride through the sky, right into the heart of a dragon gathering. Full color.
$20.00
NZD
Category: New Arrivals
There, inside the kennel, Ernie sat upon his chair. And oh, so proud, he read aloud: Adventures start right here! This kennel's full of magic, read Ernie with delight. In this you'll fly, up in the sky. Get packed, you leave tonight! Join popular radio hosts Jeanette Thomas and Robert Rakete with Er nie, Benny and a colourful cast of adorable doggie pals on a magical journey of family and friendship around the world. The story was inspired by The Breeze's own radio station dog and Jeanette's rescue dog Benny. ...Show more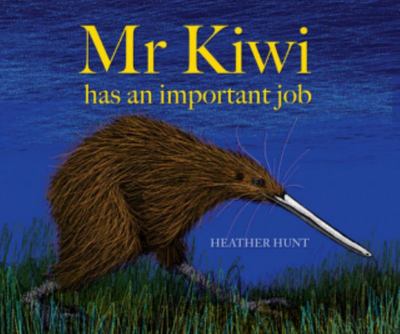 $20.00
NZD
Category: NZ Picture Books
A humorous and insightful picture book, the story shows kids how kiwi parents job-share the hatching of their chicks. Relative to their size, female kiwi produce one of the largest eggs in the world, and, after hatching, they are so exhausted they need to leave and rebuild their strength. This is when t he male parent steps in. His important job is to sit on the nest for around 80 days until the chick hatches. With stunning illustrations to match her delightful story, Heather Hunt has produced another classic book about one of our best-loved birds. ...Show more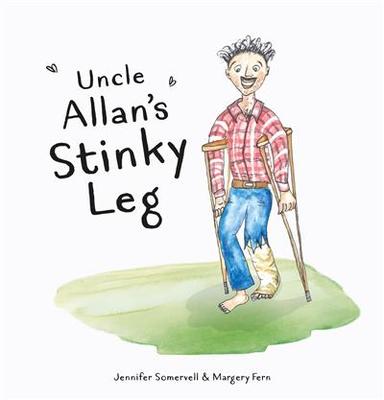 $22.00
NZD
Category: NZ Picture Books
Uncle Allan slumps on the couch and stares at his clean, white plaster cast. He is SO BORED! Then he has a bright idea … with unfortunate consequences! Find out interesting and fun facts about the real Uncle Allan, fractures, plaster casts, your amazing bones and how they heal.