$25.00
NZD
Category: Picture Books | Series: Ruby Red Shoes
Join Ruby Red Shoes on her second adventure: in Paris! Ruby Red Shoes and her grandmother are on holiday in Paris and Ruby is fizzing with excitement as she explores. She practices her best French, eats buttered baguettes, and scoots about with a special new friend who shows her the sights. It's a time she'll treasure forever. Ruby Red Shoes Goes to Paris is a charming, heartwarming tale about the wonders of travelling, featuring gorgeous full-colour illustrations. This is the second installment in Kate Knapp's Ruby Red Shoes series - find out more about Ruby, her grandmother and her home in the first book in the series: Ruby Red Shoes: A Very Aware Hare. ...Show more
$18.00
NZD
Category: Picture Books
Zachary Quack stars in his own big adventure as he chases a dragonfly through some very sticky situations. Climbing the river bank on to the track, went pittery pattery Zachary Quack . . . Zachary Quack is pestering and scruffling all over the river bank. Then he finds a flicketty-quick dragonfly and hu stles it here, there and everywhere. But who is really hustling who? This little yellow duckling's charming adventure also features cameo appearances from Hairy Maclary and the gang! 'A child's best introduction to books' - The Times 'Delightful to read aloud' - The Independent Read all the Hairy Maclary and Friends books by Lynley Dodd! www.hairymaclary.com ...Show more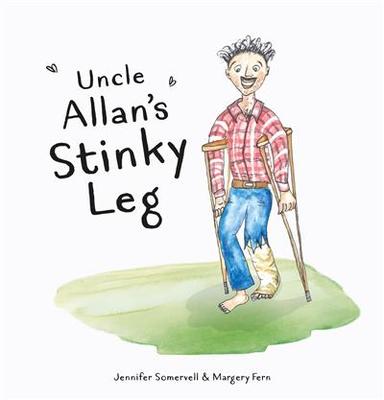 $22.00
NZD
Category: NZ Picture Books
Uncle Allan slumps on the couch and stares at his clean, white plaster cast. He is SO BORED! Then he has a bright idea … with unfortunate consequences! Find out interesting and fun facts about the real Uncle Allan, fractures, plaster casts, your amazing bones and how they heal.

$20.00
NZD
Category: Picture Books | Series: Kuwi the Kiwi
From #1 Bestselling Author and Illustrator of the Kuwi the Kiwi(TM) series, Kat Merewether. Following on from the hugely popular 'Kuwi's First Egg' and 'Kuwi's Huhu Hunt' books. With the soft jingle of bells, a mysterious gift falls from the sky. It is a shimmering red ball. Kuwi knows exactly what it i s. A very shiny bum. She decides to make gifts, so her friends can feel as fortunate as she does. A hula hoop for Herb the hippy hoiho. Tasteful trimmings for Tash the tuft-less tui. A moustache for Morris the meek morepork...but wait, no 'thank yous'? A humorous and light hearted story to guide children from a young age to look for small ways to be generous and caring of others, in a time of year that can often be all about the 'presents'. A book to instill an attitude of generosity and giving, appreciation and thankfulness. ...Show more
$18.00
NZD
Category: Picture Books
Mabel may be small but she has BIG plans . . . Introducing the marvellous Mabel - an adventurous fly who dreams of climbing mountains, much to the disbelief of her flying friends. From exciting new picture-book talent Kim Hillyard, this positive picture book will inspire readers big and small to follo w their hearts and face new challenges. ...Show more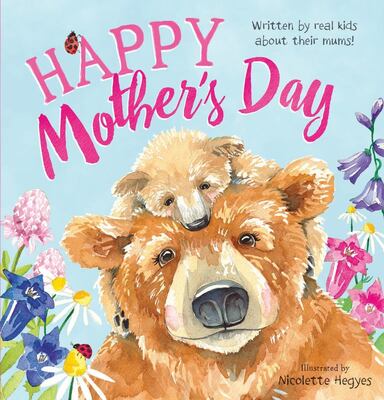 $22.00
NZD
Category: Picture Books
I love my mum because she is the perfect mum for me. A beautiful Mothers Day book which features the words of real children talking about their mums.
$22.00
NZD
Category: Picture Books
I am SO not scared. Chicken Little is NOT afraid of anything, not even a wolf. No matter how big or bad he is. In fact, shes never even seen a wolf. So when a real wolf shows up and ru es her feathers, whats a fretful fowl to do: Join the frenzied flock and fly the coop? Or find out if this newcomer is as bad as his reputation? ...Show more
$18.00
NZD
Category: Picture Books
New Zealand's favourite story celebrating the Maori performing art of kapa haka is great for the whanau to read together! These are the poi that circled and twirled above the heads of the singing girls who wore the piupiu that swished and swirled, made from the flax that Koro cut, that the mussel shell scraped, that the kuia made, that swung from the hips of the girls in the kapa haka. ...Show more
$20.00
NZD
Category: Picture Books
Charlie finds a bag of pirates, half-hidden in the green. They smell a bit, fight a lot, and are very less-than-clean! Things quickly get out of hand when the pirates take over Charlies house! Can Charlie find a way to stop pirates being pirates?
$28.00
NZD
Category: Picture Books
There are two sides to every story... A whale has become stranded on the beach, but the tiny puffins are far, far too small to help. When Move That Mountain is read in reverse, the puffins realise they are not too little to helptogether they can fix the problem. A heart-warming and inspirational story a bout how even the smallest voice can make a big difference. ...Show more
$19.00
NZD
Category: Picture Books | Series: What the Ladybird Heard
One fine day, in the middle of May,The ladybird went on holiday.Those two bad men, Lanky Len and Hefty Hugh, are back! They may be in the city instead of the farm, but they haven't changed their thieving ways. In fact, they're even more ambitious. They're planning to steal a monkey from the zoo and use it to pinch the Queen's crown. It's a pity for them that a certain crime-busting ladybird is holidaying in the very same city . . . and she's got a good idea that will ensure the dastardly pair won't get away with it!With a whole host of noisy zoo-animal characters to meet and even a cameo from the Queen, What the Ladybird Heard on Holiday, from stellar picture book partnership Julia Donaldson and Lydia Monks, is a sure-fire hit. Enjoy all the stories from Julia Donaldson and Lydia Monks: Sharing a Shell, The Princess and the Wizard, The Rhyming Rabbit, The Singing Mermaid, Sugarlump and the Unicorn, Princess Mirror-Belle and the Dragon Pox, What the Ladybird Heard, What the Ladybird Heard Next and What the Ladybird Heard on Holiday. ...Show more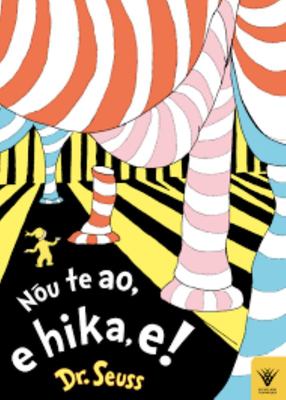 $30.00
NZD
Category: Picture Books
He whakamāori i tā Dr. Seuss pakiwaitara rongonui, Oh, the Places You'll Go! 'Me mihi ka tika, te toa o te rā! Tūrou, Hawaiki! Tō pai! Wehi nā!' Topa mai, taka mai, ko ngā piki me ngā heke o te ao o te tangata te aronga nui o tēnei kōrero reka nā te mātanga, nā Dr. Seuss. He kupu akiaki kei roto e mauma hara ai te tangata ki ōna painga, e mataara ai ki ngā uauatanga, me te toro mātātoa atu ki te ao e tāwhiri mai ana. 'He koi koe ā-runga. He kama ā-raro. He kākano koe e kore e ngaro.' I Nōu te Ao, e Hika e!, kua mau i a Karena Kelly te paki, te toi, te taki me te koi o Seuss, e mōhio whānuitia ana, i tana tārai i te kupu hei reo Māori mō te pakiwaitara rongonui nei. A Māori language translation of Dr. Seuss's classic for young and old, Oh, the Places You'll Go!  'Congratulations! Today is your day. You're off to Great Places! You're off and away!' From soaring high-flyers to lurches and slumps, Dr. Seuss's wonderfully wise Oh, the Places You'll Go! speaks to the ups and downs of life. It encourages us all to remember our strengths, recognise the challenges, and grab life with both hands. 'You have brains in your head. You have feet in your shoes. You can steer yourself any direction you choose.' In Nōu te Ao, e Hika e!, Karena Kelly brilliantly captures Seuss's verbal wit and wisdom, and his trademark rhythm and rhyme, while finding this great story its Māori voice. ...Show more