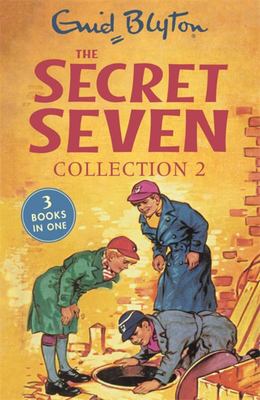 $14.00
NZD
Category: Sale Book | Series: The Secret Seven | Reading Level: Children's - Grade 3-4, Age 8-9
The Secret Seven are ready to solve any mystery, any time! This 3-in-1 collection contains books 4-6 in Enid Blyton's classic series of 15 novels, perfect for young fans of mystery, adventure or detective series. Book 4: Secret Seven on the Trail (first published in 1952) Something mysterious is going on at Tigger's Barn, and the Seven are intrigued. When Jack overhears a strange conversation, it's time for the Seven to leap into action ... Book 5: Go Ahead, Secret Seven (first published in 1953) What exactly is the sinister-looking man up to and why does he want to get George into trouble? Will the Seven get to the bottom of the mystery before it's too late? Book 6: Good Work, Secret Seven (first published in 1954) A car is stolen and Peter and Janet are the only witnesses. But have the Seven got themselves too deep into a mystery that is beyond their powers to solve? This collection features the classic editions of three Secret Seven adventures and stunning original artwork from the 1950s. ...Show more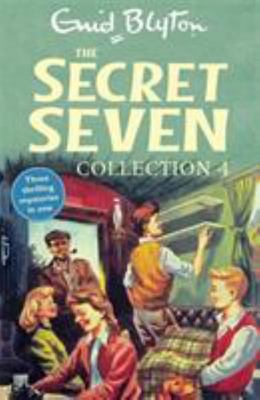 $14.00
NZD
Category: Sale Book | Series: The Secret Seven | Reading Level: Children's - Grade 3-4, Age 8-9
The Secret Seven are siblings Peter and Janet, and Jack, Barbara, Pam, Colin and George. Together they are The Secret Seven - ready to solve any mystery, any time - in Enid Blyton's classic series of 15 mystery novels. Book 10: Puzzle For The Secret Seven (first published in 1958) In book ten, the gang witness the horror of a house going up in flames. Then there's the theft of a very valuable violin. Are the two incidents connected? The Seven mean to use all their detective know-how to find out! Book 11: Secret Seven Fireworks (first published in 1959) In book eleven, Jack's little sister, Susie, is so annoying! The Secret Seven are furious when they discover she's formed her own "detective gang"! Then some money is stolen, and Susie is a chief suspect. The Seven can't quite believe it - Susie wouldn't do anything that bad...would she? Book 12: Good Old Secret Seven (first published in 1960) In book twelve, there are strange happenings indeed at Torling Castle! Someone is hiding out in the ruined tower, making the resident jackdaws very unsettled. Who is it, and what do they want? The Secret Seven are on it. This collection features the original text and artwork. ...Show more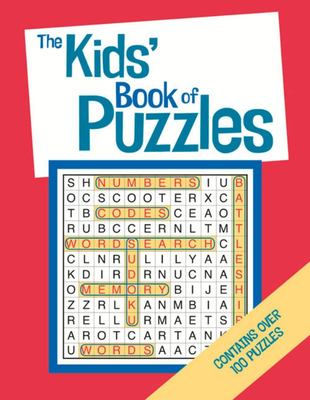 $5.00
NZD
Category: Sale Book
This title contains more than 100 brilliant brain workouts, puzzles and exercises to complete. Including memory tests with words, shapes and numbers, simple calculations, word squares and jumbled sentences, verbal-reasoning exercises and Sudoku or Kakuro problems. The fun puzzles test language skills, v isual and spatial awareness, memory, attention and reasoning. ...Show more
$10.00
NZD
Category: Sale Book
A story about who's the biggest - and being a good brother - in the best-selling series about Simon, the cheeky rabbit who knows just what he wants.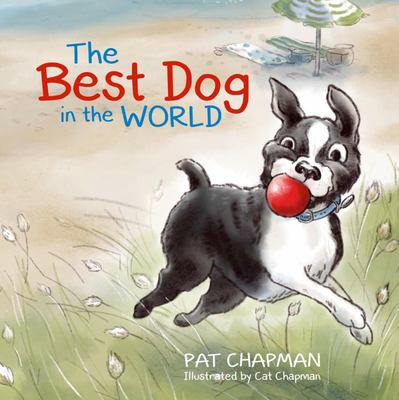 $9.00
NZD
Category: Sale Book
Dogs come in all shapes and sizes, and their antics never fail to amuse. Children will love the humour and playfulness of this fun look at Man's Best Friend.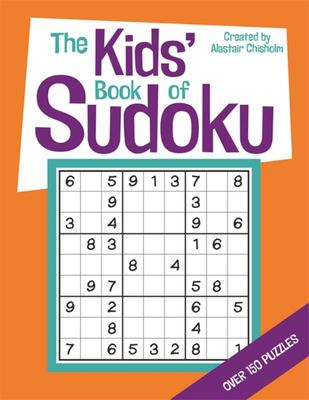 $5.00
NZD
Category: Sale Book
The Kids' Book of Sudoku is perfect for ace puzzlers, ranging in difficulty and including a simple tutorial which explains how to do the puzzles and reveals invaluable tips and tricks. All the answers are in the back of the book for those who get truly stuck.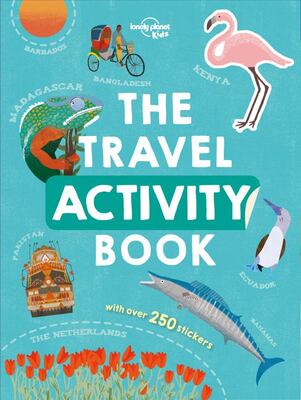 $7.00
NZD
Category: Sale Book
Packed full of activities and stickers to encourage children to explore and learn about different countries. Activities include matching the flag to the country, spotting the difference between island scenes, drawing adorable native animals, filling places with delicious local food and unscrambling anag rams to find world cities. ...Show more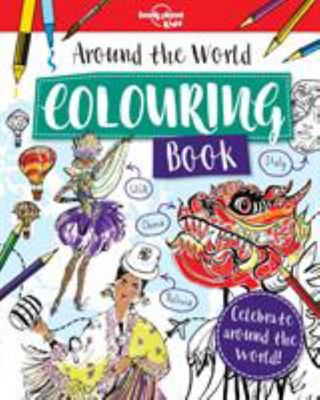 $9.00
NZD
Category: Sale Book | Series: Lonely Planet Kids
Discover a world of amazing cultural festivals--all ready to be brought to life by you! Pick your favourite colours and create vibrant masks, hot air balloons, sun gods and more as you travel the globe to celebrate Diwali in India, Carnevale in Venice, Day of the Dead in Mexico City, and beyond. Lonely Planet Kids' Around the World Colouring Bookis packed with photos, illustrations and fun facts about a variety of cultures, with plenty of blank spaces to fill. Festivals and scenes include: Independence Day in the USA Montreal International Jazz Festival musicians Albuquerque International Balloon Fiesta Buenos Aires's Tango Festival St Patrick's Day in Ireland German Christmas markets Breaking the fast of Ramadan in Turkey Timkat festival of baptism in Ethiopia Dragon and lion dances of Chinese New Year Naadam games festival in Mongolia Yeouido Cherry Blossom Festival in South Korea The world's biggest water fight at Songkran, Thailand Hungry Ghost Festival in Malaysia New Year's Eve in Sydney Also available: -Around the World Craft & Design Book-Around the World Fashion Sketchbook About Lonely Planet Kids:Lonely Planet Kids - an imprint of the world's leading travel authority Lonely Planet - published its first book in 2011. Over the past 45 years, Lonely Planet has grown a dedicated global community of travellers, many of whom are now sharing a passion for exploration with their children. Lonely Planet Kids educates and encourages young readers at home and in school to learn about the world with engaging books on culture, sociology, geography, nature, history, space and more. We want to inspire the next generation of global citizens and help kids and their parents to approach life in a way that makes every day an adventure. Come explore! ...Show more
$17.00
NZD
Category: Sale Book | Reading Level: near fine
Child prodigy, genius, freak, a man who lived frivolously and died a pauper... The myths surrounding Mozart, composer of some of the world's most sublime music, have long overtaken the known facts of his life. Now, in this charming and very personal tribute, artist Donovan Bixley offers a portrait of t he composer that will forever change the way he is viewed. In nearly 100 original drawings and paintings, accompanied by text based on the many letters that he wrote during his life, beginning with the delightful, if misspelt, letters he wrote as a thirteen-year-old boy travelling in Italy with his father. Like his successful "Much Ado About Shakespeare", Bixley brings Mozart to life with humour but also reflects the turmoil of the times in which he lived. This is a newly rendered version of the book successfully published in 2006. ...Show more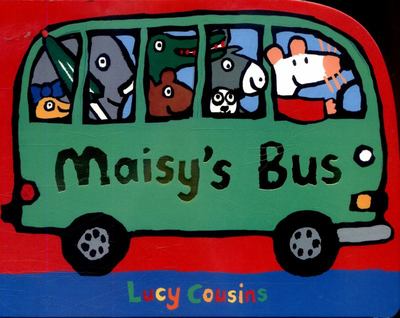 $9.00
NZD
Category: Sale Book | Series: Maisy | Reading Level: Children's - Kindergarten, Age 5-6
Whether driving over land or sailing across the sea, Maisy takes her friends all over the place in two shaped board books. It's a beautiful, sunny day, and Maisy knows just how to spend it -- at the beach with her friends. Maisy arrives with her bus to pick up her pals. Cyril has food for the picnic, a nd Tallulah brings her pink float. After Charley and Eddie squeeze on board, it won't be long at all until they're at the seaside! ...Show more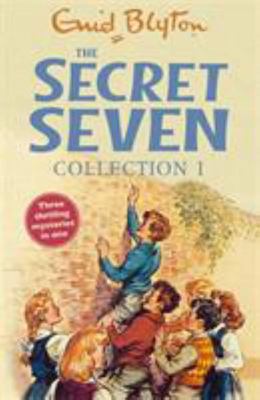 $14.00
NZD
Category: Sale Book | Series: The Secret Seven | Reading Level: 6-12
The Secret Seven are ready to solve any mystery, any time! This 3-in-1 collection contains books 1-3 in Enid Blyton's classic series of 15 novels, perfect for young fans of mystery, adventure or detective series. Book 1: The Secret Seven (first published in 1949) It's their first adventure and the Secr et Seven super-sleuths are already on the trail of a mystery! The gang are dressed in disguise, following a lead to a spooky old house in the snow... Book 2: Secret Seven Adventure (first published in 1950) When a priceless pearl necklace goes missing the Secret Seven are first off the mark to catch the thief! Why? Because they saw him making his escape! Now all they have to do is find the necklace ... Book 3: Well Done, Secret Seven (first published in 1951) The Secret Seven have a new meeting place - a treehouse! But someone else is using it too. The gang are furious, but then they learn the intruder is in big trouble and needs their help. Can the Seven come to the rescue ...? ...Show more
$9.00
NZD
Category: Sale Book | Series: The\Secret Seven Ser.
Solve the mystery with the Secret Seven - everyone's favourite detective club! These timeless stories are perfect for young fans of mystery, adventure or detective series. Also available in audiobook! In book four, something mysterious is going on at Tigger's Barn, and the Secret Seven are intrigued. P eter thinks it's all just gossip, but Jack isn't so sure when he overhears a strange conversation. It looks like the Seven are on the trail of another exciting adventure! Solve the mystery! Cover and inside illustrations are by the brilliant Tony Ross, illustrator of David Walliams's books. The story was first published in 1952. This edition features the classic text and comes with a Bonus Blyton section at the back with quizzes, puzzles and other bonus extras! Enid Blyton ®, The Secret Seven ® and Enid Blyton's signature are Registered Trademarks of Hodder and Stoughton Limited. No trademark or copyrighted material may be reproduced without the express written permission of the trademark and copyright owner. ...Show more